Revolut Business Review [2023]
Learn about Revolut Business, an online finance and banking service for businesses that also lets you transfer money overseas.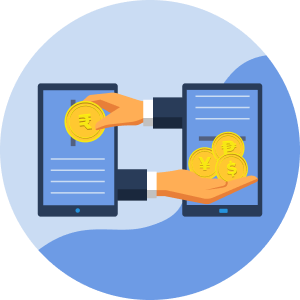 Smart entrepreneurs know that these days it's possible to open a business account without being tied to the terms of a traditional bank. Online providers like Revolut are often specialists in their field, and can offer business account products which are as safe for your business as a bank would be - but without some of the fees.
If you're thinking of choosing Revolut for your business account, this guide is for you. We'll look at the Revolut business account plan options, features, fees - and a few Revolut Business alternatives to compare.
Revolut business fees at a glance
Let's start with the most important detail when you're looking to maximize your business profits - the account fees. Revolut has a range of different account types to suit different businesses, with features and fees which vary between plans. It's worth noting up front that we're looking at the Revolut account options for businesses here - there are also plans available which are aimed at freelancers which you can check out online if you prefer.
Here are the key costs you need to know about by plan type - and we'll dive into the different account features in just a moment.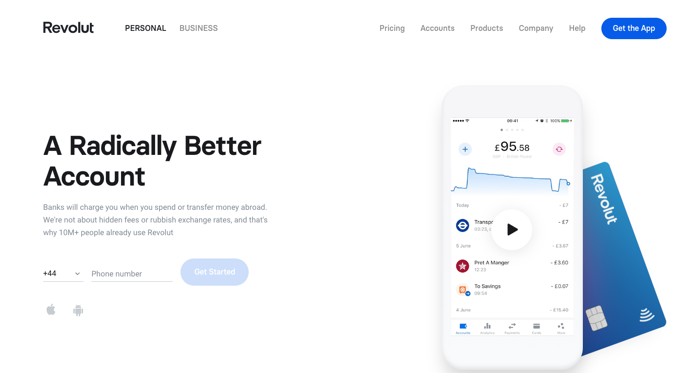 Revolut business account pros and cons
Online business accounts like those from Revolut can offer flexibility to busy entrepreneurs - but it's not a great fit for everyone. Here are some pros and cons to consider if you're thinking of picking Revolut for your business.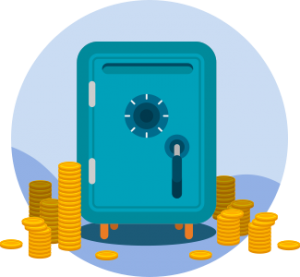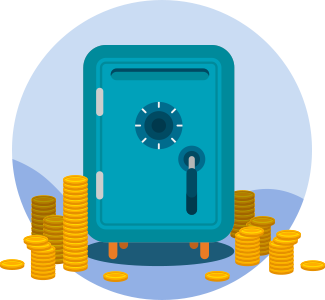 For most of your international money transfers needs, Revolut is a great choice. Let's break it down and explain what Revolut is great at and where they have a few issues.
Open and manage your account online or in the Revolut app

Hold and transact 28 currencies - depending on your needs and your account plan you may be able to get no-fee currency exchange at the mid-market exchange rate

Access to physical and virtual debit cards which you can manage online and in the Revolut app

Get local accounts in USD and GBP

Different account plans to suit different business types - with a large range of features available to all account types, including the no-fee business account plan

Picking the right plan for your transaction levels may mean you save on currency exchange and international payments, compared to a regular bank
No face to face customer service available

All accounts have limited numbers of no-fee transactions - expect to pay a fee beyond this

Fees apply on out of hours currency exchange, so you'll need to keep an eye on the time (ET) when you transact

Limits apply to transactions like ATM withdrawals - usually set at 3,750 USD/day

Local receiving accounts available in only 2 countries, which may be limiting if you receive international payments from a range of locations

Online account providers don't tend to offer the full range of services a regular bank can
Is Revolut Business available in the USA?
You can open a Revolut Business account if you're in the US. We'll cover the eligibility rules in a little more detail later - but it's important to know that you'll need to have a registered business and a physical presence in the US, or another supported country, to open a Revolut account.
Are Revolut business cards available in the USA?
Yes, you can order physical and virtual Revolut business cards from the US.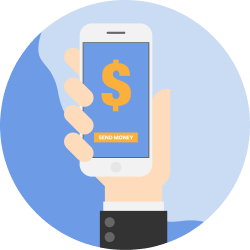 Revolut business features
We've taken a look at the fee structures for different account plans - let's now run through some of the features available to all Revolut business account plan types:
No-fee payments to other Revout accounts
Hold and exchange 28 currencies
GBP and USD receiving accounts
Physical and virtual cards for team members
Manage recurring payments online and in the Revolut app
Spend with your linked card in 150+ currencies
If you choose to upgrade to one of the paid account packages you can also unlock extra features such as:
Priority customers service

Team member permissions

Expense management

Bulk payments

Business API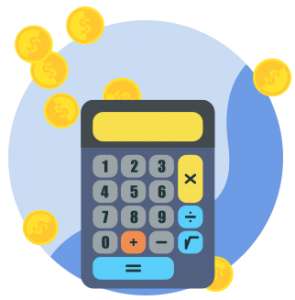 What are the requirements for opening a Revolut business account?
To apply for a Revolut business account you'll need to meet a set of eligibility criteria:
You must run an eligible business type, like an LLC

Your business must have a physical presence in the region you're opening an account for

Your business must be in a supported industry
You may be asked to prove all of the above. While most legal businesses are eligible for Revolut accounts, some business types like charities - and industries like gambling - are not supported. You'll also need to make sure you and your business meet Revolut's test for physical presence. This will usually mean the applicant and at least one owner live in the region you're applying for, and your business is registered there.
Digital account providers do not have physical branches you can call into when you have a question about your account. However, there are several ways to get help from Revolut online and in-app:
Log into your account and get support through secure in-app chat

Use Revolut's social media contacts to get in touch

Visit the Revolut Help webpage for troubleshooting support

Community sources answers to common questions
Your currency knowledge centre
How to Easily Receive Money from Overseas
There are 3 main ways most people receive money from overseas. Find out the most common fees, exchange rates and money traps to avoid.
The Absolute Best 6 Money Transfer Services
Finding the best money transfer services in the US can be challenging. We reviewed over 30 banks and online money transfer companies to give your our list of the best service to send money overseas.
International Bank Wires: Your Best Options in 2019 Compared
Wire transfers let you send thousands of dollars, to almost any other bank account in the world. There's just one catch. Transfers through your bank are expensive—really expensive.