Learn why Revolut is safe to use to send or receive money overseas.
With Revolut you can open an account to manage your money from your phone, make and receive payments, hold multiple currencies, invest and more. It's convenient - but the question you may be asking is: is Revolut safe to use?
It's not too much of a spoiler to say that Revolut is a safe, legal and regulated provider - much like your regular bank, but likely cheaper. Read on for all you need to know about how Revolut keeps your money safe. 
In this review we will cover
Revolut is Safe
Well backed and licensed
Established in 2015
Thorough verification processes
ID verification

FDIC insurance
Revolut rating on Trustpilot: 4.4 / 5.0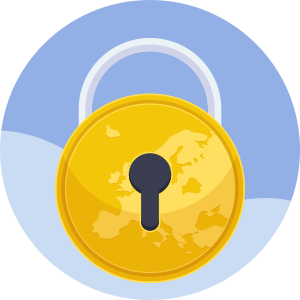 Yes, Revolut is legit and safe to use. We'll cover the full details of what Revolut does to keep customers safe throughout this article. 
To start off, let's get some key facts and figures about Revolut:
Established in:

2015

Regulators:

Revolut is covered by all relevant licenses and regulators in the US

Customer numbers:

15 million

Volume of transfers:

100 million transactions a month
While Revolut does have a banking license in Europe, banking licenses are regional, so this doesn't cover its activities in the US. Instead, Revolut offers its services through a range of different partner banks in the US. This means that Revolut can administer its products, while complying with all relevant legislation and keeping customer money safe. In March 2023, Revolut also applied for its own US banking license which would allow it to legally - and safely - offer an even wider range of services here. 
How does it work? At the moment, when you add funds to your Revolut account, Revolut will deposit the amount into an account held at a partner bank for safeguarding. That has the key advantage that Revolut account holders benefit from FDIC cover, (which insures up to $250,000), as they would if they held their money with a bank. 
Here are the key partners Revolut works with to offer its account services:
Revolut's Visa and Mastercards are issued through Metropolitan Commercial Bank
Revolut's banking services in the US are also offered through Metropolitan Commercial Bank
Travel insurance is provided by Chubb Group
Savings services are provided through Sutton Bank, which is a member of the FDIC
Additionally, companies like Revolut need to be licensed and regulated according to local laws in any other country in which they operate. These include the Financial Conduct Authority (FCA) in the UK, FINTRAC in Canada, or AUSTRAC in Australia. 
Is Revolut safer than traditional banks?
Because Revolut works through partner banks to offer many of its services, your money is just as safe as it would be with a regular bank. However, you'll often be able to get cheaper fees and access to more innovative services by choosing a specialist provider like Revolut instead of sticking with one of the more traditional banks.
To give an example, Revolut's partner Sutton Bank is FDIC (Federal Deposit Insurance Corporation) insured. That means that when you use Sutton Bank's services via Revolut, you benefit from this insurance too. Should there be any problems with Revolut or Sutton Bank, FDIC cover means your funds are protected up to 250,000 USD per account holder.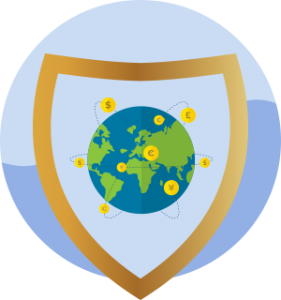 Customer reviews on Trustpilot
Here's a summary of what customers say about Revolut on Trustpilot:
| | | | |
| --- | --- | --- | --- |
| Provider | Number of reviews | Score (out of 5) | Rating |
| Revolut  | 97,000+ | 4.4 | Excellent |
Revolut generally has high customer ratings overall - 76% of customers give Revolut the highest available rating, and only 9% chose the lowest. Where customers have given the lowest available rating, security is seldom the issue - more common trends are struggles with accessing customer service. 
On the odd occasion when security comes up as an issue in a customer review it tends to be about accounts being locked or frozen during verification processes. Verification is required by law, and is intended to keep customers safe. While it may be frustrating, it's not an issue unique to Revolut - more traditional banks also have to check and verify account holder information and transactions for security reasons.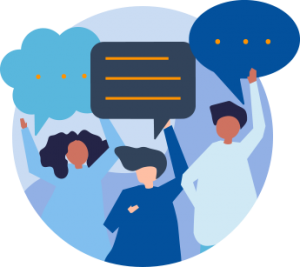 Example of a 1 out of 5 stars feedback:
"1) I have non-stop issues while transferring money from my debit cards. Revolut is the only solution where fund transfers do not work.
2) My son's Junior Card stopped working - as I transferred 16000 PLN to him (that's what support agent told me). Looks as there is hardcoded limit of 16000 transfer (or any currency!( - that we cannot change, This is completely ridiculous! Now I need to get different card to my son."
Example of a 5 out of 5 stars feedback:
"Great banking app to have. Super easy and very quick to transfer money to friends etc even if they are overseas.
I'd highly recommend."
Revolut security measures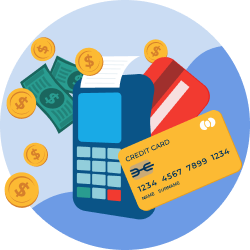 Revolut uses a broad range of technological ways to keep customers safe, as well as working with established banking partners and following all relevant regulations. Revolut's security measures include:
Customer money is protected by banks

, and FDIC insured to 250,000 USD

Customer funds are safeguarded

- meaning there's no way they can be mixed with Revolut's own money

Thorough

account verification

processes are in place

You can

freeze, unfreeze or block your linked payment card

in the Revolut app

You'll get

instant transaction notifications

so you can always see what's happening to your account

Technology and human teams

watch over transactions to spot and prevent potential fraud
Trust and Credibility
Revolut is new in the US, and has only been around for a relatively short 6 years in Europe, where it first launched. However, over that time, they've built a great reputation as a trustworthy and innovative provider. Revolut is globally regulated and in the US works with partner banking institutions which means customers can get the best of both the safety offered by an old school bank, and the modern approach offered by a finance app.
Is Revolut safe for large amounts?
For held funds you'll benefit from FDIC insurance to the maximum available - at the time of writing that's 250,000 USD per account holder.
If you're sending a high value payment to your Revolut account from your bank account you'll want to check your own bank's payment limits to make sure it's allowed. Always be careful when entering account details to make sure your money is safe.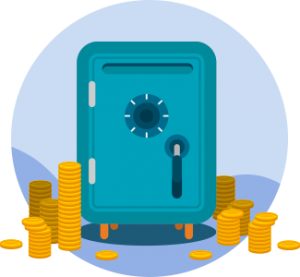 Is Revolut business account safe?
As with Revolut personal accounts, Revolut business accounts are offered in partnership with FDIC insured banking partners. That means your funds are safe - and you could benefit from lower fees and more convenient features compared to using a traditional bank.
Is Revolut safe to transfer money?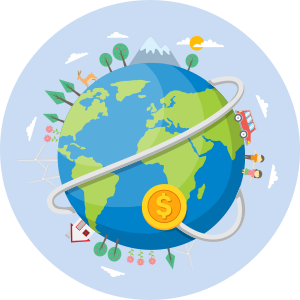 It's safe to send money with Revolut - and can cost less than using a regular bank too. Revolut offers domestic and international transfers through its accounts. 
Revolut has verification steps and checks in place to make sure your money is safe whenever you make a local or overseas payment.
Is Revolut safe to keep money with?
Revolut works with FDIC insured banking partners in the US to make sure your money is safe. 
Whenever you add or receive funds to your Revolut account, they're deposited into accounts with Revolut's preferred banking partners. That means you get the protection of having your money held in a more traditional institution, and the low fees offered by choosing a financial technology provider for your account services.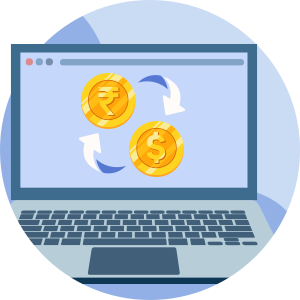 What personal data does Revolut collect?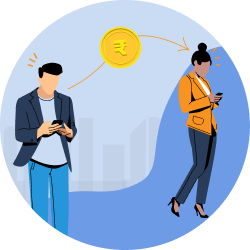 Revolut collects information which may include the following:
Personal data about you

- name, address, email, date of birth, your ID documents, a photo if you provide one for verification

Financial information

if you link your bank accounts or cards to your Revolut account

Technical information

like your IP address and the type of device you use

Information about your transactions
Information from your devices

if you give consent - like allowing access to your contact lists to make easy payments

Location information

if you turn on this option on your device

Information from third parties

like credit referencing agencies if you apply for a credit product, or verification agencies when you set up an account

Social media information

- this may be used as part of the verification process
Under anti-money laundering laws, Revolut is obliged to keep some data for at least 5 years. For other
Is your personal data safe on Revolut?
Revolut is legally obliged to keep your personal data safe. Revolut's commitments to data security include:
To keep your information safe and private

To never sell your information

To allow you to manage and review your marketing choices at any time
Any data held about customers is on secure servers, and encrypted as necessary. Customers are also reminded not to give out account or personal information to help keep their Revolut accounts as secure as possible - fraudsters may try to gain access to your account through phishing techniques for example.
Can you get scammed on Revolut?
As with any financial service, it is possible that scammers will try to extract money from victims through Revolut. 
One scam Revolut flags involves fake Google adverts placed by scammers, which claim to be from Revolut. These fake ads may include phone numbers which purport to be Revolut's customer service centre, but which actually link back to the scammer. It's good to know that Revolut will never ask you to reveal your account or personal details using text messages - if you think you're a victim of a phishing or scam attack, don't click on any links or hand over personal data.
Aside from this, taking basic sensible precautions will help keep your Revolut account safe
Protect your password and account details, and don't share them with anyone

Freeze or block your card in the app if you've lost it or had it stolen

Check your account and transaction alerts regularly to keep up with what's going on with your account
Can I avoid falling victim to fraud?
Small, sensible steps can help protect your account. It's also possible to simply lock your linked card if you have any concerns, and unlock it whenever you want to make a payment. 
If you've been a victim of fraud, block your card in the Revolut app or by calling +442033228352.
How to get started on Revolut?
Revolut offers a variety of different accounts for personal and business customers. You'll want to browse the options and look at the features and fees before you get started - but when you're ready to create an account it's pretty easy to do:
Download the Revolut app or open up the website

Click

Sign up

Enter your personal details, following the onscreen prompts

Complete the verification step as required

Once your account is verified you can add funds and get started
Revolut is legally obligated to check customer identity before customers can open and use their accounts. Luckily that's a pretty easy process - and one that keeps your account and your money safer. Getting verified with Revolut will mean uploading images of documents which can verify your identity, and in some cases your visa. You may also be asked to take a selfie to show that your identity matches your ID document. 
Your currency knowledge centre
Wise Borderless Account Review
Find all you need to know about the multi-currency account by Wise called the Borderless Account. With low currency conversion fees and mid market exchange rates, its perfect for a seasoned traveller or international business
The Absolute Best 6 Money Transfer Services
Finding the best money transfer services in the US can be challenging. We reviewed over 30 banks and online money transfer companies to give your our list of the best service to send money overseas.
5 Safe Money Transfer Alternatives to Wise
Keen to know other safe and trusted money transfer services like Wise? Then we have the guide you need. We name and discuss 5 safe similar sites to Wise for international money transfers.