You can open a Skrill account for yourself or your business, to make easy online and mobile payments, receive transfers from others, and shop online. You can also get a linked prepaid debit card to use alongside your digital account.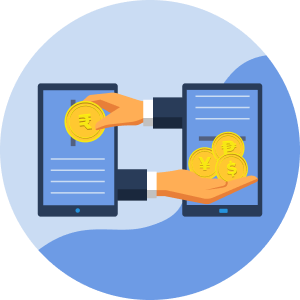 If you're new to the world of e-wallets and virtual payments, you'll want to compare a few before you choose the right one for your needs. Check out this thorough review of Skrill - we've even thrown in the lowdown on a few alternative providers to consider to help get your research off to a flying start.
In this Skrill review we will explain:
Skrill is good for
Receive, hold and manage payments in your Skrill wallet

Skrill accounts can hold 40 currencies

Multi-currency functionality
Skrill Trustpilot rating: 4 / 5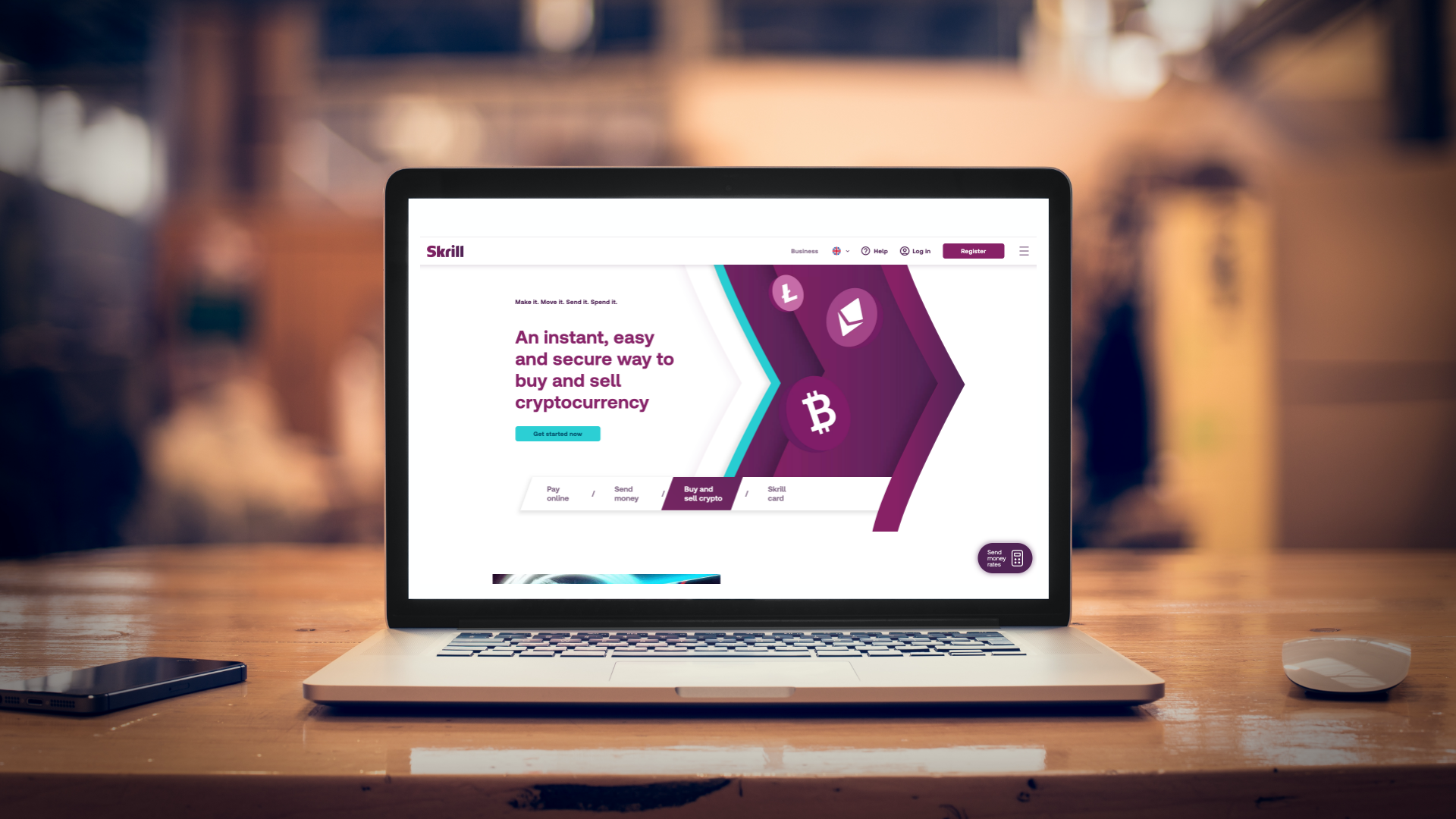 Skrill accounts are digital wallets you can open and manage online and in the Skrill app. You can use your account to receive payments from others, deposit your own funds, send transfers to other Skrill accounts or to your recipient's regular bank account, and spend online. Skrill online payments can be accepted by ecommerce merchants who hold a Skrill business account.
When you open a Skrill account you can also apply for a linked prepaid debit card to let you pay in person or with ecommerce merchants that don't allow you to pay with Skrill directly.
Skrill accounts can hold 40 currencies, and have a fairly broad global acceptance. There are a few non-serviced countries you should know about if multi-currency functionality is important to you, though. Many transactions are fee free with Skrill, but there are some costs for some services, and the fees for transactions including currency conversion can be on the high side compared to some alternative digital wallets. All you need to know about the costs of using Skrill is in the fee section below
Pros and cons of using
Skrill
Of course Skrill isn't the only option you have if you're picking a digital wallet provider. If you're still not sure which provider to choose, take a look at these Skrill pros and cons to help your research. We've also got some ideas of Skrill alternatives coming up a little later.
Receive, hold and manage payments in your Skrill wallet

Sending to Skrill users is free, and receiving money is usually fee free too

Upgrade your account to True Skriller easily to get even more free transaction options

Buy and sell crypto currencies from within your account
Skrill is not as widely accepted as an online payment methods compared to a competitor like PayPal

There are some Skrill non-serviced countries which you'll need to check if you want a global account

Transaction fees do apply for some services which you'll want to understand thoroughly

If your account is dormant you'll pay an inactivity fee after 12 months
You can open a Skrill account online to receive, hold and send payments online and using your mobile device. You'll be able to add funds to your Skrill wallet and then use this balance as a means of payment when you shop online or send money to friends and family. There's also the option of Skrill for businesses which lets you integrate Skrill to your ecommerce site to receive payments directly to your account.
Skrill for consumers
The Skrill personal account - known as a consumer account - is a digital wallet solution to receive, hold and spend payments in a range of currencies. You can sign up online and by downloading the Skrill app, enter your personal details and verify your identity to get started. There are several tiers of Skrill account, which you can access by verifying your account fully and making eligible deposits. Moving to a higher tier account might mean you pay lower fees, or even earn VIP loyalty points.
Use your Skrill account for online and mobile payments, and get a linked debit card to make ATM withdrawals and pay in person where you need to.
Skrill for businesses
Skrill business solutions allow you to receive customer payments online right into your Skrill wallet. If you run an ecommerce business you can choose the Skrill quick checkout hosted solution, or activate Skrill payments through your preferred shopping cart. Customers can then pay you by card or bank transfer, without needing to leave your website. You can hold 40+ currencies in your Skrill account, and make local and global withdrawals when you need to.
How to withdraw money from Skrill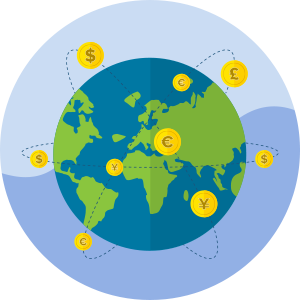 Once you've been paid into your Skrill account, you can either use your balance to spend online or in person with your prepaid card, send payments to others or withdraw to your regular bank account instead.
Here's how you can withdraw money from Skrill to your linked personal bank account:
Log into Skrill and find the Withdraw button on the right hand side of the screen
Click Withdraw Now and select the bank account you want to withdraw to
Enter the withdrawal amount and click Next
Check all the details and confirm when prompted
Whether or not Skrill offers good value for you will depend largely on the type of transactions you make frequently.
Lots of transaction types with Skrill are free, but transactions which include currency conversion do tend to come with higher fees. If you're sending or receiving international payments with Skrill, you'll want to take a close look at the costs - here's the lowdown: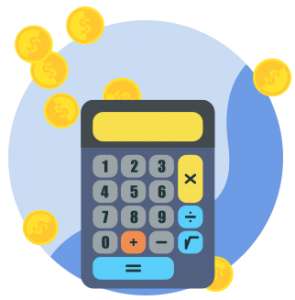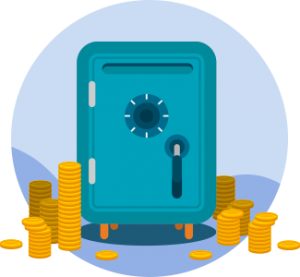 Is Skrill safe?
Skrill is fully licensed and regulated, and uses similar security technology to banks. You'll need to keep your account details and passwords safe as you would with any other account - but you can be assured Skrill will keep your money secure on your behalf. Skrill also has a high customer review score on Trustpilot of 4/5 at the time of writing.
Skrill is one of the more established digital wallet options available - but whether or not a Skrill account will suit you will depend a lot on what type of transactions you intend to make. Compare a few wallets before you sign up to make sure you get the best one for your specific needs. Here are some Skrill alternatives to help you research.

Payoneer
Payoneer might be the digital wallet for you if you're a freelancer, service provider, online marketer, ecommerce seller or vacation rental host. For these type of business owners, Payoneer offers receiving accounts and payment solutions so you can get paid directly by the platforms you earn from, or ask your customers to pay you using a Payoneer invoice. Hold your balance in the Payoneer account, withdraw it to your regular bank, or use it to pay contractors and your VAT charges

Wise
You can open a Wise account for personal or business use, to receive, hold and send payments in 50+ currencies around the world. You'll get your own local account details for major world currencies so you can get paid fee free from friends, family and customers abroad. Hold your balance in the Wise international account, withdraw to your regular bank, send payments online and on the go, and manage your currencies with just a few clicks. 
All Wise currency conversion uses the mid-market exchange rate with no markup. You just pay a low transparent fee per transaction which makes it easy to see exactly what your payments will cost you.

Stripe
Stripe is another big player if you need an online account to get paid by business customers. In fact, 90% of US adults have bought online from businesses using Stripe, thanks to the 135+ available currencies and payment methods.
Stripe has payment solutions for online and in person retailers, subscriptions businesses, marketplaces and software platforms. You can get a Stripe account with preset integrations to let you easily add Stripe payments to your ecommerce site

Revolut
Revolut also offers personal and business accounts to let you hold and manage 28 currencies, send payments, create savings pots and earn rewards. There's a broad range of account options and services, and you can choose between different account levels to suit your personal needs and preferences.
Get a free personal account if you'll only be making smaller numbers of transactions, or upgrade to a paid plan to access higher fee-free transaction limits. Currency conversion uses the mid-market exchange rate up to the limit set according to your account level, with some additional charges for out of hours trades.
Not sure if a digital wallet is right for you?
As more and more of life moves online, getting a digital wallet either for your personal use or for your business makes good sense. 
You can use your personal digital wallet to make easy online and mobile payments, and to send and receive payments in just a few clicks. As many accounts also come with linked cards, they're good to use for in person payments and withdrawals too - there's not really much to lose.
As a business owner, giving customers easy ways to pay - no matter where in the world they are - is a surefire way to grow your profits and connect with more clients. Using a digital wallet with easy invoicing or e-commerce integrations can be a simple way to do this, even if you're only just starting to build your company.
When you choose the right digital wallet for you it's worth thinking about how you'll likely use the account, and checking the transaction fees which apply. Aim for a balance of ease of use, good functionality, and low fees on the services which really matter to you - and you can't go wrong.