TorFX Review: How to Transfer Money
with TorFX
Learn why TorFX is a trusted option to send money overseas, especially large amounts of money to the UK, US and Australia.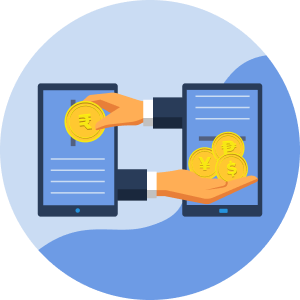 TorFX is a great option for if you are planning to move abroad or buy property overseas.
It has been around for 16 years and transferred 6 billion pounds amount globally. It is a trusted brand that excels in customer service offering a dedicated account manager contactable by phone and online.
In this TorFX review we will explain:
TorFX is good for
A personal account manager to help you with your transfer contactable by phone.
Very competitive exchange rates when sending over $10,000.
Currency exchange risk management for business.
TorFX rating: 4.5 / 5.0

Money transfers can be sent in these currencies:

Money transfers can be received in these currencies: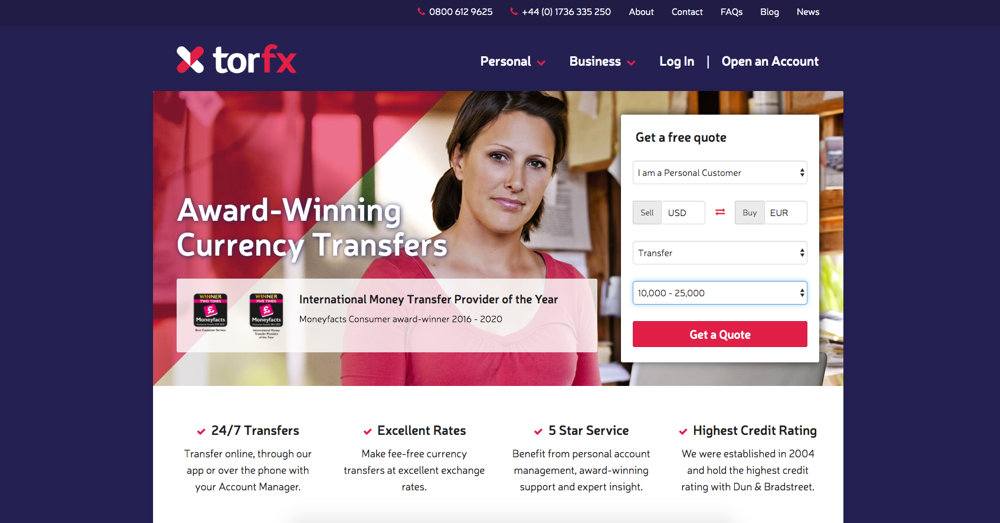 TorFX is a UK based, specialist currency exchange business with over 450 employees around the world. They offer money transfer services to both individuals and businesses.
They have offices in the US, Europe, the UK, Australia, India and South Africa.
They're recognized as a top money transfer provider and were awarded International Money Transfer Provider of the Year at the 'Moneyfacts Consumer Awards' in 2016, 2017, 2018, 2019 and 2020.
Pros and cons of using
TorFX
For most of your international money transfers, TorFX is a good choice.
Let's break it down and explain what TorFX is great at and where they have a few issues.
When you sign up, you will be assigned a dedicated account manager who will assist you through all of your transfers.
They have competitive rates, especially when you're transferring large sums of money.
They have support for both individuals and businesses.
They do not charge transfer fees, regardless of the amount.
Excellent customer support available via phone and email.
They have a minimum transfer amount of £100 ($200).
Their website is not that user friendly. While you can get a quote easily, often you need to sign up to do so.
They only accept bank transfer from an account in your name. They don't accept any other payment methods.
Their rates can be uncompetitive if you're transferring less than about £1000 ($2,000).
How much does it cost to send money overseas with TorFX?
We know you want to get the most from your money, so it's important to know if TorFX provides competitive exchange rates. Unfortunately, they don't make it easy to understand how much they charge, as you need to create an account with them before you can see online rates. You can also call them to get foreign exchange rates over the phone, or complete an inquiry form on their website and they'll call you.
In general TorFX's exchange rates are between 0.5 - 2.5% above the market rate, banks charge between 3-6% and other currency exchange providers 6% plus. The more money you transfer with TorFX the more competitive the exchange rate.
For lower amounts, below around £1,000 ($2,000), TorFX is not very competitive, and they don't make it into our top five providers. Where TorFX is good is when you're sending larger sums, when they're one of the better-priced providers out there.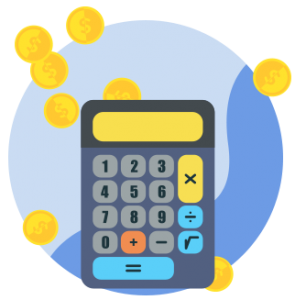 How long does it take to receive money with TorFX?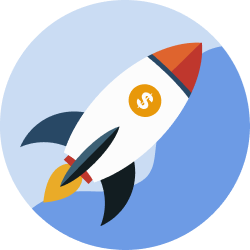 They are quick. For many currencies, the money could be in the bank account on the same day, whereas other currencies can take a couple of business days after your funds have cleared. Like any other provider, the actual speed depends on where you're sending money and how you pay.
For example, if you're paying by bank transfer, that may take a couple of days to reach TorFX, and they won't start the clock until they have your funds. Be sure to plan for those types of delays when you send money.
How to send money with TorFX
TorFX has a sign-up process that makes it easy for you to create an account and transfer money. Here's what you need to do.
You can apply for a TorFX account online through the website, or give them a call and they'll talk you through the process.
Once your account is registered, you'll be assigned a specialist, dedicated account manager who will provide advice.
When you want to send money, you can do that online, through the app, or by contacting your account manager.
You'll need to provide details of who you want to send the money to, including their name, address and international banking details.
For a visual detailed guide on 'How to make a transfer with TorFX" watch our video below, its very helpful.
TorFX limits - how much can i transfer?
If you want to transfer a lot of money TorFX is be a great choice. They state that they don't have a maximum money transfer limit, so if you've got the money to transfer, TorFX can help. There are some limitations though:
They have a "Regular Overseas Payment" service that's only meant for transfers between £500 and £10,000 ($1,000 - $20,000).
The minimum amount you can send is £100 (or $200).
You can send between £100 and £25,000 (or $50,000) online.
For individuals amounts over £25,000 (or $50,000), you'll need to call TorFX and speak to your account manager.
For UK businesses, amounts over £50,000 (or $100,000), you'll need to call TorFX and speak to your account manager.
4.8 / 5 star rating on Trustpilot
The answer is yes.
Good news here. TorFX is fully regulated in the UK by the Financial Conduct Authority (FCA). meaning they have to stick to strict rules and regulations. The company says they've processed more than six billion pounds in transactions every year — pretty impressive.
They also have more than 50,000 individual clients, and over 5,000 business clients. People on TrustPilot really like TorFX as well, scoring them at 4.8 out of 5. They also receive the highest credit rating (Level 1) by Dun and Bradstreet, a credit agency that rates businesses, so you know they are safe.
Learn more: Is TorFX safe?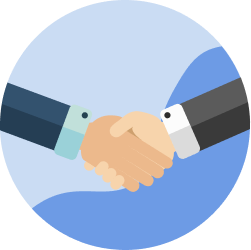 Is the TorFX app easy to use?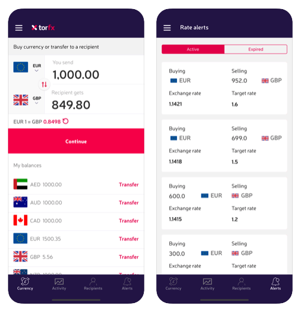 The TorFX mobile app lets you access many of their services through your smartphone. You can make currency transfers, check foreign exchange rates, buy currency in advance, set rate alerts, add new recipients, and update your account information.
When it comes to simplicity, we took a look at reviews on both the Apple App Store and Google Play. There were mixed views, with some users on both platforms saying that the app was easy to use, and others stating it could be more intuitive. The app scored reasonably well though, getting 4.4 out of 5 on the App Store and 4.3 out of 5 on Google Play.
The details you'll need when you're sending money
TorFX does need some details if you want to create an account and send money overseas:
Your full name and contact details
Government issued documents to prove your identity
Whether your account is for personal or business use
They can not complete your transfer until your ID is verified.
If you are providing photo ID, it needs to include the following:
Your photograph - hi quality image required
Your full name
Your date of birth
The expiry date (it must be valid)
The two lines of letters and numbers at the bottom of the document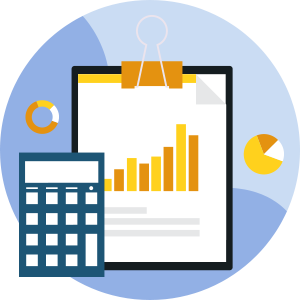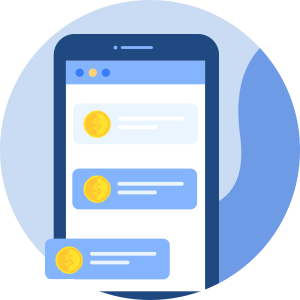 If you are proving proof of address, it needs to include the following:
Your full name
Your full current residential address (within the past 3 months)
They need to see the full document including all four corners.
The document must be registered in the State your account is registered in.
In addition when you want to send money, they'll also need more details, including:
The amount of money you're sending
The countries you're sending money from and to
The currencies that you're sending money between
The name and address of the person you are sending money
Bank account details of the person you are sending money
The bank account details you'll need vary between countries, but typically you'll need to provide the sort code or routing number and the account number. In some cases, you'll need to provide a SWIFT code or IBAN (International Bank Account Number.)

Make sure your id is valid and not expired

Make sure it shows your full name, your current address and date of birth
Ways to pay and way to receive your transfer
Paying for your international payment is simple.
TorFX only accept bank transfers for payment.
TorFX only pay into a bank account overseas.
Related: Alternatives to TorFX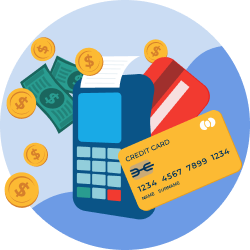 Customer reviews and customer support
Trustpilot customer reviews about TorFX
TorFX are rated highly by customers, with 96 percent of reviewers describing them as "Excellent" or "Great". They get an average score of 4.8 out of 5.
Here's what some of the reviews say.
"Excellent company, fast accurate and always answer their phones!! A breath of fresh air, in an automated world. Used them over 60 times with a faultless delivery."
"Great service. My account manager Andrew was very helpful. Way exceeded my expectations. Saved thousands of pounds on a transfer compared to a major bank international money transfer."
In particular, people praised TorFX's customer service and their competitive rates.
Of course, it's not all plain sailing. There were some negative reviews, with people commenting on slow transfers and that their sales teams can be pushy in getting you to make a transfer.
365 days a year
Phone: UK 0800 612 9625
Phone: Rest of World - +44 (0) 1736 335250
Fax: +44 (0) 1736 369435
Email:

Available online
Business products and services offered by TorFX
TorFX provides services to businesses including regular overseas payments and payroll processing for employees in other countries. They also provide market insights, so you can sign up for the latest news and they'll keep you updated so you can time your transfers.
TorFX also provides several transfer options that we don't often see from money transfer services. These different types of "contracts" or "orders" can help you get a better rate when you send money. Don't worry, we'll explain the jargon!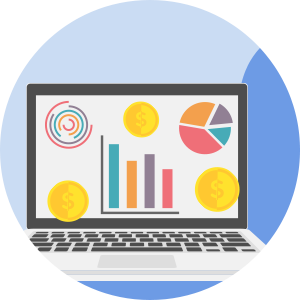 Spot contracts for sending money now
Spot contracts are the standard way that currency exchange works. It's the rate you get for your money when you want to send it right now, and these rates can vary from minute to minute. For example, in February 2020, 1 pound would buy you 1.186 euros through TorFX.
Forward contracts for future payments
A forward contract lets you fix an exchange rate for up to two years in advance. This can help you to budget more effectively, and protects your transfers from a fall in the exchange rate. For example, you could lock in a rate of 1 pound to 1.18 euros, and even if the euro fell to 1.17 or below, you'd get that 1.18 exchange rate.
Limit orders for targeting a specific exchange rate
Limit orders let you target a better exchange rate than the one that's currently available. For example, if you want a rate of 1.2 euros to the pound, you could arrange a limit order, and if the exchange rate hits that, TorFX will make the transfer.
Stop-loss orders for protection against falling exchange rates
If you don't want to send money now, this type of order protects against the exchange rate falling, by setting a minimum rate you will make a transfer at. If the rate falls to that level, TorFX will make the transfer.
Using these contracts and market orders can require some additional knowledge of how currency markets work, so speak to your TorFX personal account manager for more information. It's also important to note that TorFX may require a deposit or there may be other fees for these types of orders.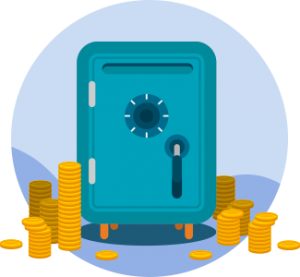 Your currency knowledge centre
How to Easily Receive Money from Overseas
There are 3 main ways most people receive money from overseas. Find out the most common fees, exchange rates and money traps to avoid.
The Absolute Best 6 Money Transfer Services
Finding the best money transfer services in the US can be challenging. We reviewed over 30 banks and online money transfer companies to give your our list of the best service to send money overseas.
International Bank Wires: Your Best Options in 2019 Compared
Wire transfers let you send thousands of dollars, to almost any other bank account in the world. There's just one catch. Transfers through your bank are expensive—really expensive.