Learn why TorFX is safe to use to send or receive money overseas.
TorFX is a specialist currency broker, offering international payments and currency risk management solutions to individuals and businesses. TorFX payment services are available to customers based in 6 US states.
If you're considering using TorFX for an international transfer, you probably have one question on your mind: is TorFX trustworthy? This guide covers all you need to know.
In this review we will cover
TorFX is Safe
Established in

2004

Primarily regulated by the UK's FCA

Excellent customer support

Thorough

verification process
WorldRemit rating on Trustpilot: 4.9 / 5.0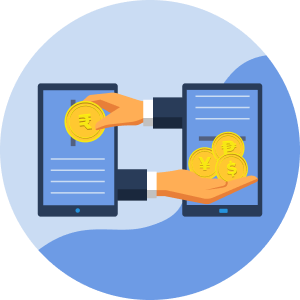 Sending money with TorFX is safe. We'll move into the details of exactly how TorFX keeps customers and their money safe in just a moment. First, let's start with an overview of some key facts and figures about TorFX:
Regulators:

Financial Conduct Authority (FCA) in the UK, and other global regulators as required by law

Established in:

2004

Customer numbers:

325,000

Volume of transfers:

7.5 billion GBP/year
TorFX is a British company, and so it is primarily regulated by the UK's FCA. For customers based in the EU, TorFX is also registered and regulated under the name Currencies Direct Spain. Currencies Direct Spain is regulated by the Bank of Spain.
Additionally, companies like TorFX need to be licensed and regulated according to local laws in any other country in which they operate.  Examples include FINTRAC in Canada, or AUSTRAC in Australia.
It's worth noting up front that TorFX is not able to offer its full range of services to all customers based in the US. Payments to a third party which originate in the US can only be made by customers residing in:
Georgia

Florida

Montana

North Carolina

Wisconsin

South Carolina
Is TorFX safer than traditional banks?
TorFX is licensed in a slightly different way to regular banks - but it's a safe company to use for international money transfers. Using a specialist service like TorFX can also mean you get a better range of currency management products and a better exchange rate when you convert currencies.
In terms of regulation, TorFX is licensed in the UK under the FCA as an Electronic Money Institution (EMI). As an EMI, TorFX has to follow strict rules to keep customers' money safe. One key fact is that customer funds are safeguarded - this means they're held separately to TorFX's own funds for security. If there was a problem and TorFX went into insolvency, customer money should not be at risk because it's not mixed in with TorFX funds. 
In some ways this actually offers more protection than having your money held by a bank. In the UK, the equivalent of the FDIC covers bank deposits only up to the sum of 85,000 GBP. Under safeguarding rules, customers' funds are covered in their entirety - even if the deposit exceeds 85,000 GBP in value.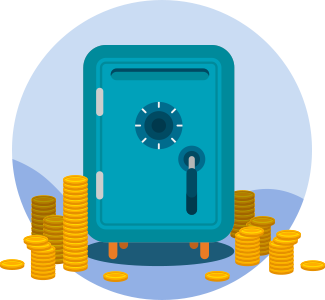 Customer reviews on Trustpilot
It's safe to say that TorFX customers leave pretty enthusiastic reviews on Trustpilot, pulling in a near perfect review score. Here's a summary of what they say about TorFX:
| | | | |
| --- | --- | --- | --- |
| Provider | Number of reviews | Score (out of 5) | Rating |
| TorFX  | 4,000+ | 4.9 | Excellent |
Where customers have left negative reviews for TorFX, a common theme is that TorFX account managers have requested additional documents for security and legal compliance reasons. This has caused payments to be delayed, and meant that the customer's account is locked until verification checks have taken place. While that can be deeply frustrating, especially when high value payments are involved, TorFX will take these steps to ensure customers are ultimately kept safe, and to comply with law. A bank would likely have to do the same.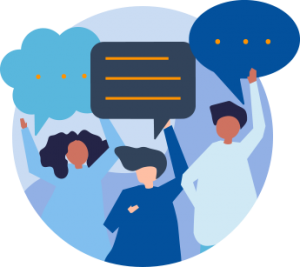 Example of a 1 out of 5 stars feedback:
"The a nightmare service! I opened an account with them and they promised the transfer would leave in the same day! I waited more than 24 hours and they didn't make transfer. Then they just sent me an email that my account has been closed without telling me for what reason! I lost more than 48 hours time and I didn't receive the money back into my account. If you want headache then choose this service. Very horrible"
Example of a 5 out of 5 stars feedback:
"A very professional and reliable service. Becky, my relationship manager completed the transfer from my French account to my UK bank with a welcomed personal manner and I am happy to recommend TORFX.
I felt the whole process was accomplished extremely well."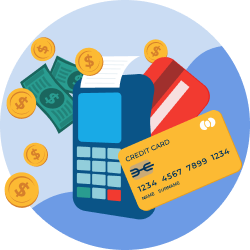 TorFX takes steps to keep customers safe. As well as safeguarding customer funds in dedicated accounts, there are stringent verification procedures in place to make sure customer accounts and transactions are secure. It's useful to know that TorFX holds the highest possible level of creditworthiness through a top credit rating agency. That means there's minimal risk of any problems arising with your funds or payment.
Trust and Credibility
TorFX is a large global organisation, managing extremely high volumes of payments and currency risk management products. Services are offered online, but also through dedicated brokers, which means you can always talk to someone if you have questions. Many TorFX customers are businesses and individuals sending high value payments - they trust TorFX's reputation as a trustworthy provider, which is backed by their high credit rating.
Is TorFX safe for large amounts?
Sending a large amount with TorFX is safe. With TorFX you can send one off payments from the equivalent of 100 GBP, or make regular overseas payments from 500 GBP to 10,000 GBP. There's no upper limit on how much you can transfer, and many customers use TorFX for high value transfers for themselves or their businesses.
When you arrange your payment it's worth checking what verification documents may be required. The verification processes in place vary based on both local laws and the laws in the destination country. That means you may need to provide additional documents, even if you've been through verification steps already with TorFX.
Understanding in advance what paperwork may be required can help the process move more smoothly, and avoid any unnecessary delays in getting your money moving.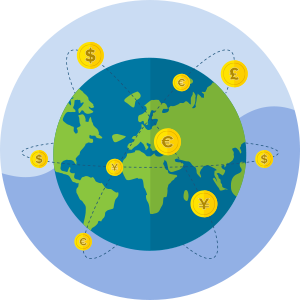 Is TorFX safe to transfer money?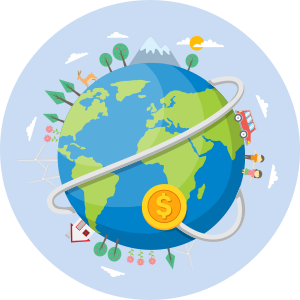 TorFX is a safe provider to trust with your international payments. Once your payment has been arranged, you'll send the money to TorFX, and in most cases they'll pass it on to the recipient immediately.
If funds are still with TorFX the day after receipt - while verification checks are taking place for example - TorFX is obliged to move the money to a safeguarding account under the terms of their UK license. That ensures your money is safe, even when delays occur.
Is TorFX business account safe?
Sending a business payment with TorFX is safe, and can mean you pay less in fees compared with using your regular bank. You'll find the same range of currency risk management options available, and business customers can also transfer up to 100,000 GBP in value online.
Is your personal data safe on TorFX?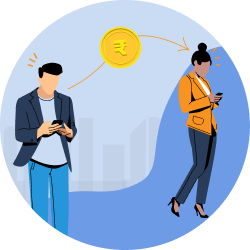 TorFX is committed to keeping customer personal data safe. There's a thorough privacy policy available which covers all the details of how information may be collected and used, and which types of data collection or use can be prevented by customers. 
In broad terms, TorFX collects data directly from customers, from third parties like verification agencies, and through technological means - such as collecting user IP addresses. This customer information is used in a variety of ways, including:
To process payments and manage your account

To comply with all relevant legislation

To communicate with customers

To market new services to customers

To improve service provision 
This type of data collection and use is pretty standard - most banks and financial service providers will do roughly the same.
What personal data does TorFX collect?
Let's look at a few of the types of data TorFX might collect:
Contact information

- your name, address, email

Financial information

- your bank and card details, credit checks

Verification information

- your government issued ID and proof of address

Information about your recipient

- their bank details and name

Technological information

- your IP address, browser and device type 
Depending on how you set up your account and the services you need to access, TorFX may collect additional personal data. For example, background checks must be carried out to open some account types, and users who connect with TorFX through social media may give permission for TorFX to access their contacts.
Any customer data collected by TorFX is held for 5 years after an account is closed, in line with legislation.
Can you get scammed on TorFX?
Criminals do prey on victims through a range of financial service providers - meaning it's possible you'll get scammed on TorFX, just as it is possible a fraudster may target you via your regular bank account. However, staying safe from fraud will usually only take a few simple steps. TorFX recommend that customers think carefully before sending a payment, and consider questions like:
Can I prove the recipient is who they say they are?

Why does that person suddenly need money? Is it a genuine request?

Why do I need to send money to release a bigger payment?

Why am I being asked to pay a tax I've never heard of?
Can I avoid falling victim to fraud?
Taking simple precautions is all you usually need to prevent fraud and avoid scams. Take a few moments to consider and challenge if you're asked to send money or hand over personal data - if you're being pressured to act fast that's a red flag. Anyone who is making a genuine payment request will be able to provide you with proof of their identity if you have doubts, and give a full explanation of what you need to pay and why.
If you think you've been the victim of fraud, contact your local police and report the issue to TorFX.
How to get started on TorFX?
Open a TorFX account online, in the TorFX app, or by calling their customer service team. Here's how to create an account online:
Open the TorFX desktop site or app

Select

Open an Account

Confirm if you want a business or personal account

Enter your email address and create a password for security

Follow the onscreen prompts to enter your personal information including phone number

You'll receive a PIN by SMS, enter this to proceed

Confirm your identity - a verification process may be required

Review all the details and you're done
The exact verification steps required will depend on the type of account you're opening. In most cases you'll need to provide government issued photo ID to prove your identity, and in some cases proof of address is also required. The TorFX team will talk you through any documents they need to see to make sure the process goes smoothly
Your currency knowledge centre
Wise Borderless Account Review
Find all you need to know about the multi-currency account by Wise called the Borderless Account. With low currency conversion fees and mid market exchange rates, its perfect for a seasoned traveller or international business
The Absolute Best 6 Money Transfer Services
Finding the best money transfer services in the US can be challenging. We reviewed over 30 banks and online money transfer companies to give your our list of the best service to send money overseas.
5 Safe Money Transfer Alternatives to Wise
Keen to know other safe and trusted money transfer services like Wise? Then we have the guide you need. We name and discuss 5 safe similar sites to Wise for international money transfers.