TorFX vs Wise:
Fees and Exchange Rates Compared
The clear difference between these two companies is there fee structure, but that's not the whole story.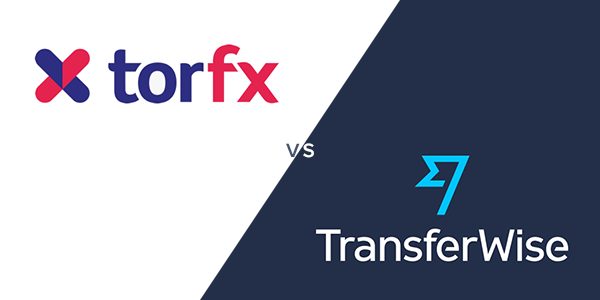 TorFX

vs

Wise:

The Important Bits
Safety: Based in the UK, fully licensed and privately owned
Rates: Depends on the currency and amount you are sending
Fees: Fee free for all transfers
Speed: 1-2 business days for most transfers
Service: Exceptional customer service, particularly over the phone
Wise (formerly known as TransferWise)
Safety: Also based in the UK, licensed and well backed
Rates: You receive the interbank exchange rate on google
Fees: Percentage based fee
Speed: 1-2 business days for most transfers
Service: Limited phone support but excellent online resources
The Verdict
Safety: Both are well licensed but Wise by size, is much larger.
Rates: Wise gives the interbank rate and will always be better
Fees: TorFX don't charge a flat fee but Wise fee structure is transparent and competitive
Speed: Wise is faster on most transfers
Service: TorFX phone service is better but Wise is better online
These two companies are quite different.
If you are sending smaller amounts overseas and like doing everything online, then Wise looks like a better option.
TorFX might be a better choice if you are sending a significant amount of money to the UK, Australia, the US or Europe.
The Australian Securities and Investments Commission (ASIC) is the government body that ensures and regulates fair and transparent conduct of financial services. Every financial service must be granted an Australian Financial Service (AFS) licence by ASIC to carry out business in Australia.
TorFX are regulated by ASIC & AUSTRAC (AFSL 246838)
TransferWise are also regulated by ASIC & AUSTRAC (AFSL 456295)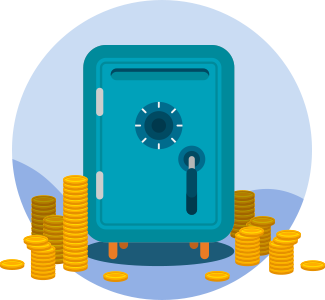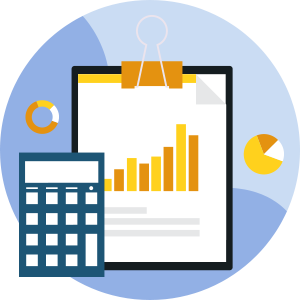 Like banks, money transfer providers make money in two main ways: Firstly, the margin from which they purchase currency at a wholesale rate and the cost of currency sold on to customers. Secondly, an additional transaction fee.
TorFX makes its money by the two ways mentioned above. Wise makes its money primarily in fees as they offer the real wholesale exchange rates to customers. It's important to consider exchange rates and fees as those are the main cost factors for every transaction.
Exchange rates fluctuate all the time, rates can rise and fall in a matter of seconds. Hence, it's crucial to compare exchange rates between providers before making a decision. We would provide a comparison today, but it may not be accurate by the time you read this. So here are four ways you can compare current exchange rates between TorFX and Wise:
Call TorFX at 1800 507 480 (within Australia)
Contact Wise through the Live Chat feature on its website
Compare exchange rates online with our comparison engine
TorFX don't charge any flat fees. Their fee is built into the exchange rate they offer you (which will be different to what you see on google).
Wise makes money in fees calculated on a percentage of the transfer amount. The good thing is, they are very clear and transparent about how much they will charge you. For a full rundown of the fees, click here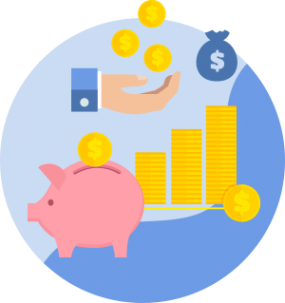 Time For Transfer To Reach Recipient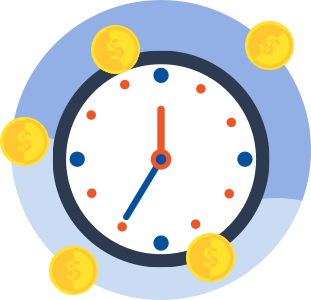 When using an online transfer provider, your transfer is made to the company account to be processed before it is cleared and transferred to the recipient.
TorFX and Wise generally take 1-3 business days. How long it takes usually comes down to:
How long it takes you to pay them for the transfer
Which country you are sending the money to. Some countries take longer than others
How long the bank on the other end takes to credit the bank account
How easy are they to use?
Both companies are fairly similar when it comes down to using them.
To transfer money overseas with either of the providers, you must register an account. We review the steps for each provider below:
Accepted Payment Methods and Minimum & Maximum Transfer Amounts
What Currencies Can I Transfer?
For an extensive list of currencies available for transfer with TorFX and Wise, check out our reviews for each company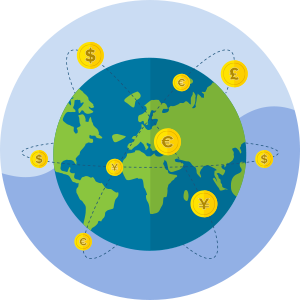 Customer Support
TorFX assigns a dedicated Account Manager to every customer and 24 hour customer service over the phone. You can be rest assured that you'll receive prompt response for any of your queries.
With Wise, it was difficult to find their contact number. We had to use their live chat feature to get in touch with a consultant and received a response within 24 hours.