Transfer Money
with Wise Borderless Account
Are you confused on the difference between Wise (formerly known as TransferWise) and Wise Borderless Account with Mastercard? We have all your answers in the one review.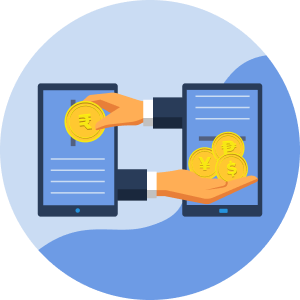 Learn all about the Wise (formerly known as TransferWise) Borderless Account and Mastercard. Find out why this foreign currency account is a great way to receive payments, transfer money overseas and travel.
In this Wise Borderless Account and Mastercard review we will explain:
Borderless Account is good for
People who travel regularly and need foreign currency
Fast currency exchange at the market rate you see online
Card has no international fees online or in person
Free monthly ATM withdrawals
Wise rating: 4.7 / 5.0

Send, hold and receive money in these currencies:
What is Wise (formerly known as TransferWise) Borderless Account?
The Wise Borderless Account allows you to send, receive and hold money in more than 40 currencies in 1 account. This makes it very convenient, fast and inexpensive to send money around the world. It is a specialist product from the much-loved and trusted money transfer service, Wise. Plus you have access to a Mastercard and can spend anywhere in the world where they accept Mastercard or Apple Pay.
Our customers have been using the Wise Borderless Account since it was launched in 2017, and praise it for simplicity, speed and low fees.
The main features of the Borderless Account
Quickly and easily convert money between your local currencies and many other global currencies.
Enjoy a fully featured mobile app that lets you manage your Borderless Account.
Get local bank account details in the US, the UK, Europe, Asia, Middle East, Australia, New Zealand and Africa, making it a piece of cake to receive payments from people and businesses in those countries.
Spend money on your Wise card overseas or travel with no additional foreign transaction charges.
There are no setup, monthly or other ongoing fees to hold a Borderless Account or have money in it.
The Wise Borderless Account doesn't charge anything to receive payments.
Wise charges low-cost fees to convert money or send currency, we've explained more about the charges below.
Money transfers are really fast.
Pros and cons of using
Wise Borderless Account
It's clear that we think the Wise Borderless Account is a great product and there's plenty to love. It's important to look at both sides though, so let's break down what's good and what's not so hot.
Lets you send and receive money in many dozens of currencies.
Very low transfer fees, among the best in the business.
Get the real exchange rate, which is the best in the industry.
Spend abroad on the linked debit card without ridiculous extra charges.
Get a local bank account in the UK, the US, Europe, Asia, Middle East, Africa, Australia and New Zealand.
There are fees to top up your account, although these are low.
You will need to pay a fee if you withdraw more than a certain amount each month from an ATM / cash machine.
You can only transfer money to a bank account, although you can spend money on the debit card or withdraw it from a cash machine.
The account doesn't support all currencies or provide transfers into all countries.
How does the Borderless Account work?
We think that the biggest innovation with the Borderless Account is the ability to have a "virtual bank account" in several different regions and countries. Which means you have a local account in every country Wise operates.
As you know, when you open a traditional bank account, you get a bank id number and account number. You can give those details to your employer or other people who owe you money, and they can use that information to pay into your bank account. Fast and simple.
The Wise Borderless Account is like that but on steroids. Not only do you get bank account details for your country, but you get similar information for bank accounts in the US, the UK, Europe, Asia, Middle East, Africa, Australia and New Zealand. With the one account.
For example, if you live in the UK and wanted to receive a payment from someone in the US, you'd just give them your Borderless bank details there — your routing number and account number — and they could make payment. You'd then see the amount appear in your Borderless account in US dollars. Once you have the money, you can then convert it to any other supported foreign currency, or withdraw it in British pounds.
This can be incredibly useful, and makes it much simpler for people to pay you, one of the key issues with getting money in the first place!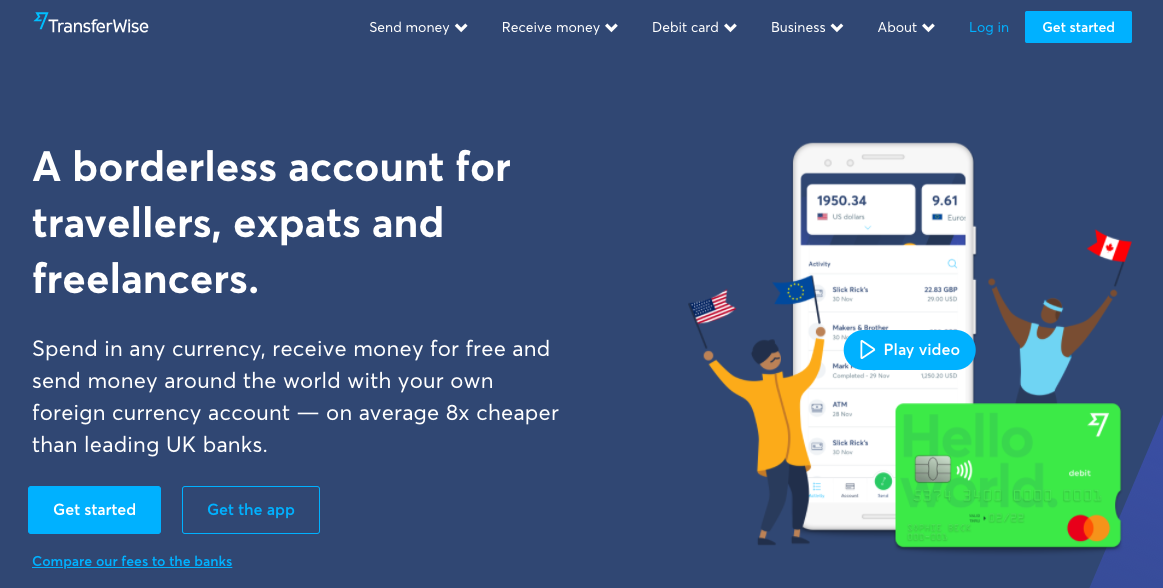 These virtual bank accounts do have some limitations though. For example, you can't go overdrawn, and direct debits are only available for GBP and EUR currency accounts.
These local bank accounts even allow you to receive money using IBAN and SWIFT transfers under certain circumstances. You can find more details about receiving money, IBAN and Swift here. The exact details you will need to share with the sender to receive money into your Borderless Account differs depending on which currency you're receiving. For example, if you're receiving Euros you usually have to share your IBAN or SWIFT/BIC code.
The Wise Borderless Mastercard Debit Card
Wise provides a couple of additional, innovative services. The Borderless Account is a multi-currency account that lets you hold up to 40 different currencies in the same account and send to over 50 different countries.
You can easily transfer money between currencies using Wise exchange rates. You also get local bank details in the US, the UK, the Eurozone, New Zealand, and Australia that allows you to have money paid directly into your Borderless Account.
There are no foreign transaction fees or annual fees
Free to take out up to $250 every 30 days
Easy to use app which converts money for you and offers instant notifications
Use it around the world, so you can spend anywhere that accepts Mastercard or Apple Pay
Convert between your different currencies with the real exchange rate
If you have a Borderless Account, you can also get a Wise debit card on the Mastercard network. This lets you spend money from your account anywhere Mastercard is accepted, and there's no foreign transaction charge, just Wise's exchange rates and low fees.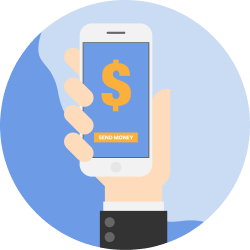 Watch our video below on the Borderless Debit Card, its great. Concise and in plain english so its easy to understand. The Wise Borderless Debit Card is now available in Australia and Europe.
Wise Borderless Account fees and charges
Alright, let's explore how much it actually costs to use the Wise Borderless Account. First, the good news.
You won't be charged anything to:
Create your Borderless Account
Hold a Borderless Account
Receive money in the available 50 currencies
Get virtual, local bank accounts
Get a linked Wise debit Mastercard
Spend money on the debit card in currencies you already have in your account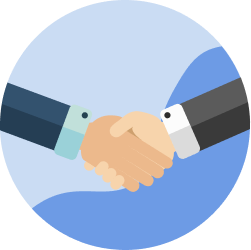 Wise does charge a conversion fee when you send or spend money
Converting between currencies in your account will attract a fee of between 0.35% and 3% of the amount you're converting. Most currencies typically attract a fee of less than 1%.
Sending money overseas from your Borderless Account will attract the same fees.
These fees will also be charged if you spend money on your debit card and you don't have that currency in your account, because Wise will need to convert it from another balance.
These fees are some of the lowest in the business — trust us, we know!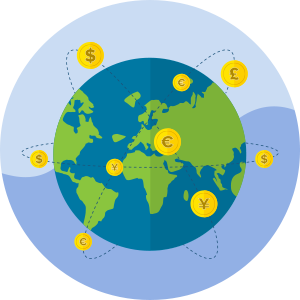 Wise fees for other features of the Borderless Account
Adding money to your account via a direct debit costs 0.2% of the total amount you're adding. So if you add $1,000 you would pay $2 in fees.
Cash machine / ATM withdrawals do attract a fee once you've taken out more than a certain amount.
You can withdraw money from a cash machine up to £200 over 30 days (country dependent). Above that amount, you'll pay 2% of the amount.
This is why it's best to withdraw money directly into your regular bank account.
Wise and their Borderless Account are much cheaper than PayPal or using a traditional bank to send or receive money. You can learn how much less expensive on the Wise Borderless Account website.
How to use a Borderless Account
If you already have an account with Wise, it's just a few clicks to create a Borderless Account. If you don't have an account with Wise, signing up is really fast and easy. You'll need to provide some personal documents so that Wise can verify your identity. It normally takes a few business days to create your account.
Step 1: Register
Register your details through the Wise website and create your free account. Once you provide some ID, Wise will let you know when your account is ready.
Step 2: Choose Currencies
After you have your account verified your account will be opened in your default currency. Choose which currencies you'd like to hold money in by clicking "Add" a balance.
Step 3: Pay
Wise accepts payment via bank transfer debit and credit cards. You may be charged slightly more if you pay by debit or credit card, and credit card funding will likely attract a cash advance fee.
Note that if you want to use a Borderless Account for both personal and business use, you'll need to open a separate account for each.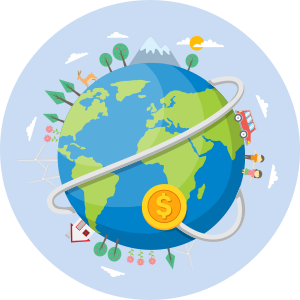 Converting money or making an international transfer isn't just cheap, it's fast
Transferring between currencies in your Borderless Account is typically instant, and payments into your local, virtual bank account are typically credited quickly. If you're sending money overseas, it could take up to a few business days, depending on where you're sending from and to, how you fund your transfer and the currencies you're exchanging between.
How businesses can use the Borderless Account
Through the Borderless account, Wise can provide business support for your international transfers and currency exchange. You can use Wise for you personal and business needs and this gives you the flexibility to set up your account in the way that best suits you.
Some business customers use Wise's Borderless Account to receive and make payments in the US, euro in Europe, AUD in Australia and pounds in the UK like you have local bank details there.
Businesses and startups can take advantage of the Borderless Account in several ways:
Freelancers can get paid by international clients without paying high receiving charges, and they won't lose out due to non-competitive exchange fees.
Ecommerce sellers can receive money from marketplaces like Amazon or eBay.
Business owners can make it easy for overseas clients to pay them and then pay suppliers for products and services in the supplier's native currency.
Just add the relevant virtual bank details to your invoices to get paid quickly and easily.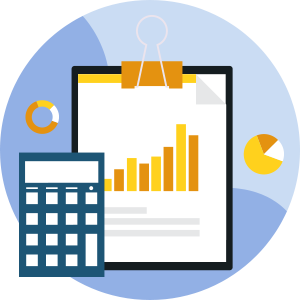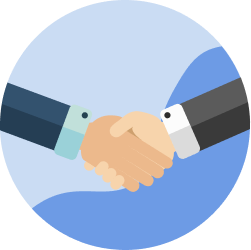 We've looked into the Borderless Account in-depth and it's got some very handy features.
Businesses can take advantage of the linked debit card, which you can use anywhere Mastercard is accepted.
You can quickly and easily convert between different currencies in the account and withdraw what you need, when you need it.
The ability to receive local currency payments into a virtual bank account can be extremely useful if you do business in those countries.
Even if you do business in other countries where Wise doesn't offer a virtual bank account, you can still receive money into your Borderless account.
We use TrustPilot to learn what people think about Wise and overall it's great news. More than nine in ten customers said that Wise was "Excellent" or "Great," and they have an overall score of 4.6 out of 5.
Here's what people say.
"Exceptional! I love my borderless debit card and how easy it is to use. Its inexpensive and I'm getting the best rate out there. Everyone, be wise... Get on board with Wise."
"I made two transactions with them, I got payment from the USA to my borderless account. Both went smoothly, no hassle at all. So far the best service I tried. I have 2 borderless accounts, one for Euro currency and the other one for US Dollars. Payments were on my borderless account in less than 4 hours."
Although the vast majority of people love Wise, some did report having issues with using the Borderless Account and being charged fees to withdraw money at ATMs.
Wise Customer Care Support
Trust and Safety about Wise
Can I trust Wise?
You bet. They have millions of customers and handle billions in transactions every year. They're independently regulated by the Financial Crimes Enforcement Network (FinCEN) in the United States and by other agencies around the world. They use state-of-the-art security to keep all of your information secure, and they have excellent reviews from customers.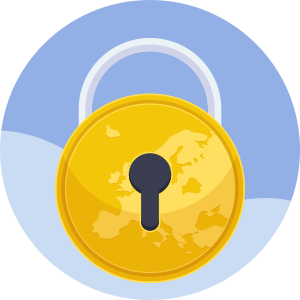 Where is Wise regulated?
Here's the list.
Australia: The Australian Securities and Investments Commission (ASIC), and registered with the Financial Intelligence Unit (AUSTRAC) as a money remitter.
Belgium and the European Economic Area (EEA): The National Bank of Belgium (NBB) as an Authorised Payment Institution, with passports rights across the EEA.
Canada: Registered with the Financial Transactions and Reports Analysis Centre of Canada (FINTRAC) as a Money Service Business (MSB) with registration number M15193392.
Hong Kong: Regulated by the Customs and Excise Department (CCE) of Hong Kong.
India: Approved by the Reserve Bank of India (RBI) for facilitating outward remittances from India under the guidelines set out by RBI.
Japan: Regulated by the Kanto Local Financial Bureau and licensed as a Funds Transfer Provider.
Malaysia: Regulated by Bank Negara Malaysia (Central Bank of Malaysia) and has a Remittance (Class B) license.
New Zealand: Wise operates as a foreign entity and is supervised by the Department of Internal Affairs (DIA).
Singapore: Regulated as a remittance business by The Monetary Authority of Singapore (MAS).
United Kingdom and the European Economic Area (EEA): Authorised as an Electronic Money Institution (EMI) by the UK Financial Conduct Authority, with passports rights across the EEA.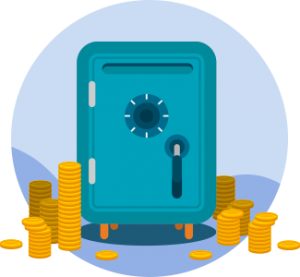 How safe are my login details when I use Wise?
They're very safe. Wise has robust security and encryption in place to protect your personal information, and you can also use 2FA for extra security. You should still use a unique, strong password for your Wise account.
Will Wise keep my money safe?
Absolutely. In the UK, Wise are regulated by the Financial Conduct Authority (FCA) and they're regulated by other agencies around the world. To see the complete list see our detailed review of Wise. They use state-of-the-art security to keep all of your information secure, and they have excellent reviews from customers.
Does Wise have a mobile app?
Your currency knowledge centre
Wise vs PayPal - Which is Better for Your Business?
Find out which is better for your business in our comparison guide of Wise (formerly TransferWise) vs PayPal. PayPal is a dominant player for receiving US payments, what does Wise offer when sending or receiving money from overseas?
The Absolute Best 6 Money Transfer Services
Finding the best money transfer services in the US can be challenging. We reviewed over 30 banks and online money transfer companies to give your our list of the best service to send money overseas.
5 Safe Money Transfer Companies Like Wise (formerly known as TransferWise)
Keen on Wise but like to keep your options open and find out more about its competitors? We have all the answers in this easy to read guide offering 5 money transfer companies like Wise.