Western Union 2023 Review: Fees and Transfer Limit
This Western Union review walks through all the key information you need to decide if Western Union is the right service for your payment. We'll cover the send and receive options, the fees and limits - and how to get started making Western Union payments.
Western Union is the largest money transfer company in the world. The company began back in 1851 as the New York and Mississippi Valley Printing Telegraph Company. Since then, it has evolved into a company that actively promotes its ability to move money anytime and anywhere.
With more than 500,000 agent locations, the global network and international reach that Western Union has, is their biggest strength.
Western Union is excellent at getting small amounts of money to friends and family in an emergency.
However, fees and charges are not simple, transparent or easy to calculate.
What we will cover
We're most interested in how safe it is to use Western Union, how they work and when you should use them. In this article, we'll explore:
Should you use Western Union?
How Western Union works?
How safe and secure Western Union are and who owns them.
Common Western Union fees and charges.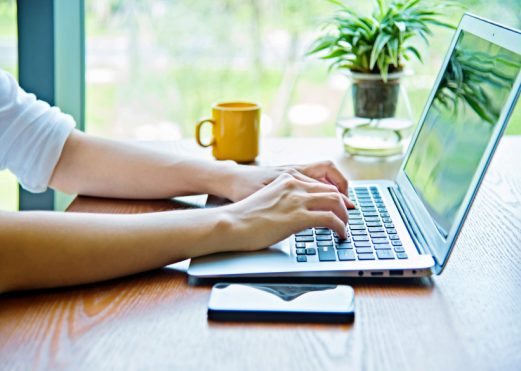 Western Union lets you transfer funds to more than 200 countries.
Western Union has an impressive international reach and offers a fast and relatively simple way to transfer money overseas.
In many cases, your recipient is able to access the funds within minutes.
The exchange rates offered by Western Union are usually slightly better than those offered by the major banks.
Fees do apply. Fees vary, depending on the amount you are sending and where you are sending it to, but it's important to take them into consideration before deciding whether Western Union's services are best for your money transfer needs
With a little bit of effort and research online, you'll be able to find better exchange rates from some online money transfer companies.
How It Works
You'll need to register with Western Union in order to use its money transfer services. To do this, you'll need an Australian driver's license, passport or Medicare card for identification verification purposes.

Once your profile has been created, you can lodge your currency transfers online or in person at a branch. You must supply your recipient's full name and address, plus a credit, debit or prepaid Visa or MasterCard that has been issued by an Australian bank. Of course, you'll also need to be over 18 years of age.

Though the availability of funds being transferred can be affected by factors such as agent location hours, funds are typically available for your recipient to pick up within minutes.

The first step is to sign up for an account.

To register, you need to provide:
Your full name.
Your phone number and email address.
Country of residence.
Your address.
Proof of ID.
Details about your money transfer needs.

Once you have an account, it's a matter of entering the details of your transaction. This includes how much money you're sending, where you're sending it and who will be receiving the funds. You have to provide your recipient's bank account details and the currency you need to transfer, and you will then be offered an exchange rate quote.

You can choose to send the money straight away or lock in a rate for a future transaction. It's then a matter of depositing funds with Western Union from your bank account, and the company will convert the money into your currency of choice and send it to your recipient.
How to make a Western Union money transfer
Western Union has a good range of options for both sending and receiving domestic and international payments. You can send money in the following ways:
Send online or in the Western Union app - pay using card or a bank transfer

Send in person at a Western Union agent - pay with card or cash

Start your transfer online or in app and complete at an agent location - pay with card or cash

Pay by phone using the Western Union phone service
When you're arranging your payment you'll be shown the options available for your recipient to get their money. These can vary according to the destination you're sending to, but typically include:
Receive money direct to the recipient's bank account

Recipient collects cash from a Western Union agent near them

Receive money to a mobile money account
Western Union payments can be made internationally and domestically. Fees vary depending on where you're sending money, how you want to pay, and how your recipient will get the payment in the end. There's a charge for the service you select, and there are also fees included in the exchange rate you receive if you're sending internationally. We'll cover this in more detail a little later. 
Domestic payments within the US can be arranged online, in app, by phone or via a local agent. You can send money to a bank account or have your recipient get their payment at one of 50,000 local agents around the country. In the US you can also use Western Union to send money to inmates
How to track a Western Union money transfer?
Track your Western Union transfer online using the tracking tool on the Western Union website and app. You just need to enter your payment reference to see where it is and how long it may take to be processed.
How long does a Western Union money transfer take?
If you pay for your transfer using a card or cash, and use the Money in Minutes service, your recipient could get their money almost instantly. They can collect in cash at an agent location near them. Other services are available, and take different lengths of time to process:
Money in Minutes service will be available for collection almost instantly in many cases
Next day service for cash collection will be available the next business day
Direct to bank payments take 2 - 5 days on average
Mobile money payment arrive in minutes usually
How Safe Is It?
Western Union are the biggest foreign exchange company in the world. They are a public company, listed on the New York Stock Exchange. As a result, the company has a huge corporate governance team. There is too much information to cover, but you can find out more here.
How Much Does It Cost?
It depends. When you use Western Union for your currency transfer needs, the transfer fees vary, based on how much you are sending and where you need to send it.
To help you work out how much your transfer will cost, the company has a handy price estimator on its website.
For example, arranging a currency transfer of $1,000 cash to Argentina will attract a fee of $70, whereas sending $1,000 to the UK will see you charged a fee of $10. The Western Union website has a conversion calculator so you can key in the information related to your money transfer needs and work it out simply and quickly.
Western Union exchange rate
As well as looking at the transfer fee you'll pay with Western Union, you'll want to check out the available exchange rate if you're sending money internationally. That's because Western Union also makes money from currency exchange, by adding a markup or margin to the mid-market exchange rate. When you model your payment online you'll see the following message:
"Western Union also makes money from currency exchange. When choosing a money transmitter, carefully compare both transfer fees and exchange rates.  Fees, foreign exchange rates, and taxes may vary by brand, channel, and location based on a number of factors."
What this means is that Western Union buys currency on the global markets, at the mid-market exchange rate. That's the rate you'll get with a Google search or using a currency converter tool. However, this isn't necessarily the rate that's passed on to customers. Instead Western Union adds a fee to the rate - a percentage markup - which means you're paying more for your transfer. 
Adding a markup to exchange rates is extremely common among international transfer services - however, it pays to be aware so you can work out the full cost of your payment. Model your Western Union payment and check out the costs including both transfer fee and exchange rate markup so you can compare your options and see if there's a better deal out there.
Related: How does Western Union compare to other foreign exchange services?
How Do I Send or Receive Money from Overseas?
Funding is accepted through either bank transfer or BPay. These verify the security and safety of every transaction. Once you apply for a Compass Global Markets Account, the steps for getting started are simple.
Login to the trading platform to get an exchange rate and quote.
Lock in a rate and fill out any settlement instructions.
Transfer funding to Compass Global Markets.
Once funds are received, it is forwarded to your recipient in their chosen currency
How do I send money to a Western Union agent?
Sending money in person with Western Union is easy. Here's what you need to do:
Find an agent near you using the Western Union agent locator tool
Take your government issued ID to the agent - you'll need this and your MyWestern Union number if you're already registered with Western Union, or your phone number

Give the agent your recipient's details and tell them how you'd like the beneficiary to receive the money

Your agent will give you a quote for the fees and exchange rate - check you're happy with this and pay by cash or card

You'll get a receipt with your MTCN tracking information - use this to check up on your payment. If you're sending money for cash collection, give the MTCN to your recipient so they can get their money
Is it possible to transfer money online with Western Union?
If you'd rather make a Western Union transfer without leaving home, you can also arrange it online or using the Western Union app. In both cases the steps are relatively similar - and you may also find you get a better rate and lower fees by transferring money digitally instead of in person.
Here's what you'll need to do:
Open the Western Union website or download the app
Create an account - you'll have to verify your identity with a government issued ID document
Enter the destination country for your payment and the amount you want to send

Select how you want the recipient to get the money, from the options displayed

Enter recipient details - bank account information, or their name and address for cash pickup
Click to pay with either a card or a bank transfer - you'll be able to see the fees and exchange rates that apply for your payment options to compare them

Check over the details, make sure you're happy with the costs, and confirm

You'll receive an email with your MTCN tracking number - give this to your recipient if you've sent a payment for cash collection. You can also use this to track your payment online
How Do I Pay with Western Union ?
You must be over 18 years of age to transfer money with Western Union. Once your profile has been created, you can lodge transfers online or in person at a branch. You'll simply need to supply your recipients full name and address, plus a credit or debit card that has been issued by an Australian bank.
Can I Pay by Credit Card?
Yes – a handy feature is that your payment can be made using credit cards, Visa or Mastercard.
What Currencies Can I Transfer?
Western Union has more than 135 currencies available and lets you transfer funds to more than 200 countries. Be aware that some countries are excluded from the list – including North Korea and Iran.
Western Union money transfer limit
There's not one fixed Western Union money transfer limit. Rather, the limits in place depend on a range of factors including where you're sending to and your history with Western Union. Things that may make a difference include:
How often you send Western Union payments

Where you are, and where you're sending to

How you want your recipient to get the money

How you'll pay for the transfer

Limits in place set by the agent or the destination country
The best way to check how much you can send is to simply model the payment you want to make online or in the Western Union app. You'll immediately see if your payment is possible, and can also get a quote for the fees and exchange rates available
How to cancel a Western Union money transfer?
You can only cancel a Western Union transfer if it has not already been deposited or collected. It's important only to use Western Union payments to people you know and trust, as it may not be possible to reverse the transaction and get a refund.
If your payment has not been collected or deposited, you can cancel online or in the Western Union app:
Log into your Western Union account and go to

Recent money transfer activity

Select the payment you want to cancel and hit

Show details

If you can cancel, you'll see the option to reverse the payment here

Click the link to cancel the payment
If you made your payment by phone or at an agent location, visit the agent or call the Western Union customer services to ask about reversing the transaction.
If you are looking for alternatives to Western Union, check out this guide: Alternatives to Western Union. Also, this comparisons might be helpful:
Compare money transfer companies like Western Union