Western Union Business Solution Account Review and Alternatives [2023]
If you need to send and receive cross-border payments for your business you may be looking for an international business account to make life easier and cut your foreign exchange costs. Western Union offers currency services and solutions to businesses as well as individual customers - and could be what you need to get your international business payments moving.
This WU Business Solutions review covers the below: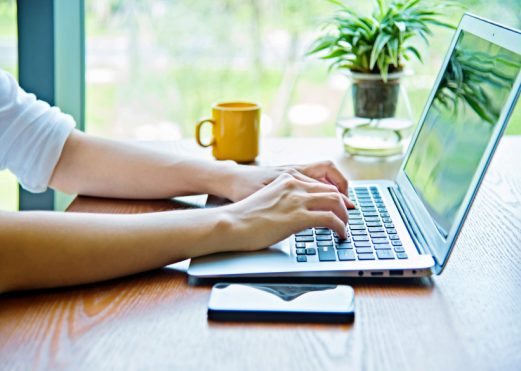 Does Western Union allow business accounts?
Western Union has a business division, called Western Union Business Solutions (sometimes shortened to WUBS), which caters to corporate clients. With Western Union Business Solutions you can make international payments, manage currencies, and get industry specific payment platforms and solutions[1].
How does Western Union Business Solutions work?
Western Union Business Solutions offers a range of services for corporate and business clients. Key options include:
Business international payments

Western Union Edge payments

Mass payments

Foreign exchange risk management
There are also industry specific options for people working in:
Education

Healthcare

Payroll

Financial institutions

Legal

Pensions

NGOs

Mining

Travel

Industries where royalties are paid
We'll take a look at some of the features and use cases for Western Union Business Services in a moment.
Western Union Business Solutions - holding balance facility
It's worth noting that the Western Union business account comes with a holding balance facility but this is only intended to keep deposits for up to 90 days. If you're arranging a payment - or if you get paid into your holding balance - you'll need to transfer the money out within this timeframe.
How to set up a Western Union business account
Because Western Union's business services are tailored to the client, you'll need to complete an online contact form to learn more about the options recommended for you. 
You can complete the contact form online to give your personal information and business requirements, and a member of the Western Union business team will be in touch to help you set up your account and access the services you need.
Western Union Business Solutions products
Let's look at the benefits of some of the key Western Union Business Solutions services.
1. Western Union business international payments
Interact with 200+ countries and send payments in 130 currencies

Accept payments in 40 currencies

Manage payments and account reconciliations online 

Hold and manage currency balances in your Western Union business account 
2. Western Union Edge payments
Near real-time payments in 50+ currencies

No upfront fee for payments - fees are added to the exchange rate used though

Send and pay invoices from within the Edge platform
3. Western Union mass payments
Mass payments in 130+ currencies to over 200 countries

Send high volumes of payments more efficiently

Western Union works with 60+ bank partners and 500+ accounts to give global connectivity
4. Western Union foreign exchange risk management
Arrange future dated international payments

Lock in FX rates with forwards contracts

Use market orders to highlight the exchange rate you want, and sell automatically once the market reaches it

Use options contracts to manage and mitigate the risks involved in foreign currency value fluctuations
These different payment options and products lend themselves to different business models and industry verticals. To give an example, Western Union offers services specifically to organizations paying royalties to artists. This is a complex feat because one company - let's say a record label - may have to make payments across a broad range of currencies, to multiple artists, all at once. With the Western Union mass pay and FX services this can be done quickly and easily to save administration time. 
Check out the Western Union Business Services recommendations by industry and role type - available online - to see how the services available might fit your business best.
Western Union business fees and rates
Western Union Business Services fees and rates are not available online. Instead, you'll need to get in touch with a Western Union team member to discuss the products and services which might suit your business, create an account and start to transact. Once your account is up and running you'll be able to model payments you want to make to see the full fee and exchange rate information.
It's important to note that the costs you pay for an international transfer can actually include up to 3 different fee types:
Upfront transfer fee

Exchange rate markup

Third party costs
To understand what you're paying for your Western Union business payment you'll need to check out all 3 of these potential charges. While the upfront transfer fee and exchange rate charges are in Western Union's control, third party costs are usually paid to intermediary banks. Western Union has a broad account network to try to avoid these costs - but they can creep in when payments are processed using the SWIFT payment network.
Western Union Edge - is it really fee free?
You may notice that Western Union Edge payments are often described as fee free. This means there's no upfront transfer fee for the payment, but it doesn't mean there's no cost whatsoever. Here's the smallprint from the Western Union website.
"WUBS will apply a foreign currency exchange rate, which includes a margin set by WUBS, whenever a transaction includes a currency conversion. Transaction fees may also apply to transactions other than EDGE Network Payment services."
What that means is that while there's no listed transfer fee, a margin is added to the exchange rate being used for Edge transfers. This is a fee - but it's not always easy to spot. Make sure you look at the exchange rate on offer carefully and compare a few providers to get the best deal out there for your business payments
Western Union alternatives for international business payments
While Western Union has some handy products for business owners, they're not the only provider out there. And because features and fees do vary widely between different providers, it might pay to compare a few alternatives before you open an international business account. Check out these options and be sure to look at the services and transaction types available, as well as cost and convenience to pick the right one for your company. 
1. Wise
Open a Wise online business account for free, to hold and manage 54 currencies, and switch between them online or in the Wise app whenever you want to. Wise currency exchange uses the real mid-market exchange rate with no markups, and low, transparent fees - so you'll be able to see exactly what you're paying for your currency conversion every time.
If you need to get paid in different currencies, you can transact like a local with receiving accounts for 10 currencies. These allow you to get paid from 30 countries including the US, Australia, UK and any country in the Eurozone. Accounts have no monthly costs, no minimum balance requirements, and no hidden fees.
Want to learn more about Wise? Click here for our full review.
2. TorFX
If you open a TorFX business account you'll get a dedicated account manager to offer risk management support, and a 24/7 international payment service. Depending on what your business needs, TorFX can help with currency solutions, international transfers, business funding and business health checks. Open your account online or by phone - or download the TorFX online brochure to learn more and get a range of sophisticated currency options through your account manager.
Want to learn more about TorFX? Click here for our full review.
3. WorldRemit
WorldRemit offers international payments with global reach. Register your account online and you can model payments on the WorldRemit website or app, to see the costs and exchange rates available for different payment types and delivery methods.
Want to learn more about WorldRemit? Click here for our full review.
4. XE
XE has services which can suit a range of business types. Maybe you just need simple payment solutions to cover international invoices, for example, or you want to use the XE tools and technology to make sure international payments are scheduled and exchange rates locked in ahead of time. For enterprise clients there are also tailored solutions to manage currency fluctuation as well as more sophisticated currency trading options like forward contracts and market orders. 
Want to learn more about XE? Click here for our full review: Xe Money Transfers Review
Compare money transfer companies like Western Union