Learn why Western Union (WU) is safe to use to send or receive money overseas.
Western Union is a global payment company with 500,000+ agents around the world, as well as digital transfer services. You can send money more or less anywhere with Western Union - but the key question for many customers will always be: is Western Union safe?
In this review we will cover
Western Union is Safe
Regulated around the globe

Uses encryption technology

24-hour customer support

Publicly traded company, licensed

ID verification
WU's rating on Trustpilot: 3.4 / 5.0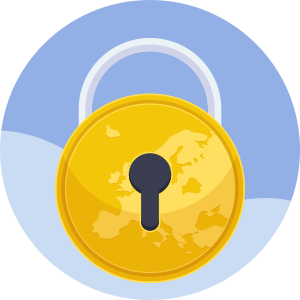 Yes, it is; Western Union is a safe company to send and receive money from overseas. 
Western Union is licensed and regulated by major global bodies everywhere it trades.
As one of the oldest financial services in the world, they provide a wide variety of money transfer options to more than 200 countries.
Here are some key facts and figures about Western Union:
Established in:

1861

Customer numbers:

150 million

Safety:

Publicly traded company, licensed

Security:

Western Union uses encryption technology to keep your information safe

Volume of transfers:

34 digital transactions a second + agent services in person

Support:

24-hour customer support
In the US and abroad, services through Western Union can be delivered through Western Union Financial Services, or Western Union International Services. Both are licensed as Money Transmitters by the New York State Department of Financial Services. You can check the licenses for both operating companies on the national multi-state licensing system website.
Additionally, financial companies like Western Union which offer services in other regions also need to be licensed and regulated according to local laws in the destination country. These include the Financial Conduct Authority (FCA) in the UK, FINTRAC in Canada, or AUSTRAC in Australia
Is Western Union safer than traditional banks?
Western Union isn't a bank, but it's regulated in many of the same ways, making it safe to use. The biggest difference when it comes to Western Union versus banks is the way fees and services are structured.
Western Union doesn't typically hold customer money - it arranges for payments to be transferred, and has a range of security features to make this safe. We'll cover some specifics about this later. Where Western Union does hold customer funds - through its prepaid debit card for personal customers for example - services are offered in partnership with selected banks.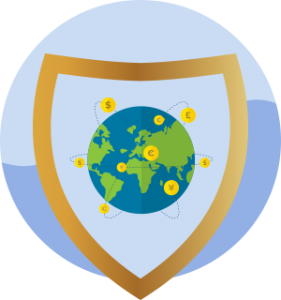 Customer reviews on Trustpilot
Here's a summary of what customers say about Western Union on Trustpilot:
| | | | |
| --- | --- | --- | --- |
| Provider | Number of reviews | Score (out of 5) | Rating |
| Western Union | 21,000+ | 3.4 | Average |
Western Union gets an average rating and although some of the negative reviews do mention security issues, more commonly specific customer service problems come up. 
When it comes down to security problems, some Western Union customers complained about additional verification checks and fraud prevention measures used by Western Union. These are usually done to keep customer money safe, and to comply with legislation in the US and around the world - the same would happen if you chose to send money with a bank.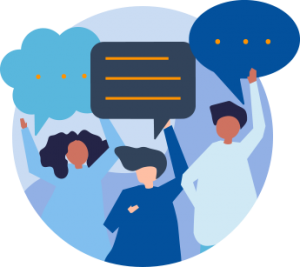 One of the 1 star feedback:
"Absolutely terrible. The conversion rate was off and it cost me $120. I asked to cancel my transfer and they wouldn't give me back the fee"
One of the 5 star feedback:
"I am very pleased with your service. Your application is very user friendly and I manage to do everything I need to do without any issue. All my transfers go through with no issue and received at other end at great speed."
Western Union security measures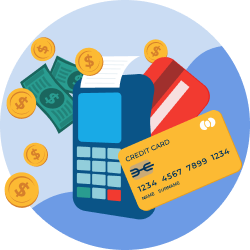 Western Union has a range of security measures in place to keep customers and their money safe. These include:
Verification

when you open an account or send a payment with an agent

ID verification

to collect payments in cash

Tracking number

(MTCN) verification when you collect a payment

Dedicated fraud team

checking for suspicious transfers

Consumer protection
Is Western Union safe for large amounts?
Sending high value transfers with Western Union should be safe - but sending a large payment anywhere can be a little nerve wracking.
Some sensible steps to take can include:
Double check all the information.

Check if you've fully completed all of Western Union's verification steps. If you're sending to a bank account make sure you have all of the required details. If you're making a cash collection transfer use the recipient's full name as on their ID document

You can add a security question.

In some countries you can add a security question to transfers being sent for collection, which can add peace of mind

Double check your transfer limits.

Check your own bank's transfer limits if you'll be funding your payment with a wire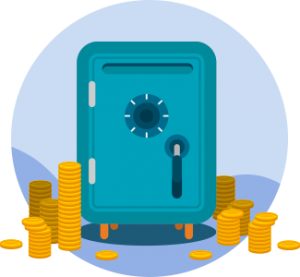 Is Western Union safe to transfer money?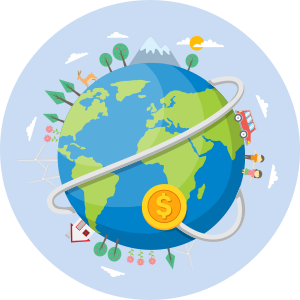 Western Union transfer services are safe to use, as long as you follow their guidelines and only send to people you know and trust. 
Payments are processed and delivered to recipients as soon as they're received, with a broad range of verification, tracking and fraud detection steps along the way.
Is Western Union safe to keep money with?
Western Union doesn't typically hold customer money - it arranges for payments to be transferred, and depending on the chosen payment method, the money can get to the recipient instantly.
But Western Union also offers a prepaid debit card which is issued in partnership with Netspend. Netspend is a registered agent of MetaBank which is itself a member of the FDIC. This means that where your funds are held by Western Union as part of the prepaid card, they're held in a bank which is subject to standard banking regulations and security precautions.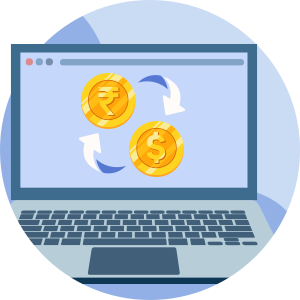 Is Western Union business account safe?
Western Union business accounts can be as safe as a bank account. The difference between the two is that managing the money of your business through a provider is usually cheaper than with a traditional bank. 
The same sort of security measures which are in place for personal customers are used to keep business customers secure. For business customers, Western Union also offers a holding balance facility which means they can store customer money for up to 90 days while waiting to make a payment. In this case, money is typically safeguarded - which means it's held by a licensed partner institution and kept separate from Western Union's own funds.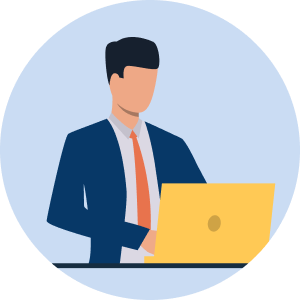 Is your personal data safe on Western Union?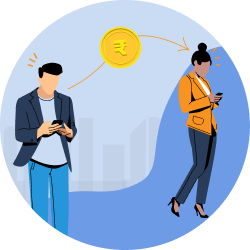 Western Union, including both the digital payment services, and the agent network, has a legal duty to keep your personal data safe. Personal data can be shared in some situations - although consumers may be able to request that information sharing is limited in some cases. 
Here is how Western Union uses some key types of personal data - and whether or not consumers can limit sharing:
| | | |
| --- | --- | --- |
| Data type | Does Western Union share? | Can consumers limit sharing? |
| Data used to facilitate transactions, or which must be shared by law | Yes | No |
| Data used by Western Union to market their services to you | Yes | Yes |
| Data used for joint marketing with other financial companies | Yes | No |
| Data to allow Western Union affiliates to market to you | Yes | Yes |
What personal data does Western Union collect?
In the US Federal laws require financial companies to tell you what data they're collecting and how they may use or share it. Different states have slightly different rules about what information must be shown to consumers - but you can find the full privacy statement and disclosure for Western Union online. 
Financial companies like Western Union are also obliged to hold some data for a period of time - after 6 to 10 years. 
Western Union won't hold data for longer than is required by law, to complete any ongoing transactions, or resolve any problems which may arise with a payment.
Personal data Western Union may collect can include:
Your contact information

, for example your name, postal address, e-mail address, telephone number 

Personal information

like date of birth, gender, citizenship, occupation, marital status, and SSN

Transaction information
Business related information

about your account and how you use Western Union services

Technical information

like your IP address 

Compliance information

such as identity verification processes, and sanction checks
Can you get scammed on Western Union?
Unfortunately, criminals can try to extract money from victims through Western Union - just as they might through any other financial service provider. 
Companies which offer cash collection payments, like Western Union, can be especially attractive to fraudsters and scammers, because cash payments can be arranged so quickly and are then very hard to trace. Once you realise you've been the victim of fraud, your money may have already gone.
Sensible steps you might want to take to stay safe when using Western Union - or any other payment provider - includes:
If something seems too good to be true

- don't feel under pressure to send a payment quickly if you're suspicious

Learn more about common scam types

- they change and evolve over time

Check your payment provider's rules

- for example, some services prevent business transactions and should only be used to send money to friends

If you're buying something,

maybe avoid paying using a money transfer to an individual
Can I avoid falling victim to fraud?
Western Union shares a lot of great fraud awareness and prevention information for customers. You'll find up to date details of common Western Union frauds and ways to stay safe online.
If you think you've been a victim of fraud through Western Union, call their fraud hotline on 1800-448-1492.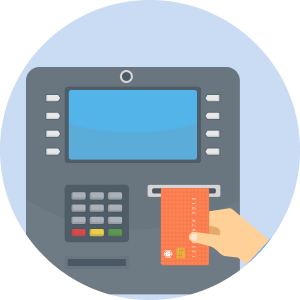 How to get started on Western Union?
To send money with Western Union at an agent location you'll simply need to call into a local branch with your government issued ID document. Make sure you have the right details depending on how you want your transfer to be received - your recipient's full name for cash collection, or bank account details for a bank transfer.
If you want to send money online or in the Western Union app, you'll need to create an account:
Download

the Western Union app or open the desktop site

Click Sign up
Enter your personal details

, email, and a password

Follow the onscreen

prompts to add your information and get verified if required.
Depending on where you're sending a payment to, and the value of the transfer, you may also need to provide documents for verification. These can include:
Your government issued photo ID like a passport

A secondary form of identification like a residence status document

Your recipient's full postal address (certain destination countries only)
Your currency knowledge centre
Wise Borderless Account Review
Find all you need to know about the multi-currency account by Wise called the Borderless Account. With low currency conversion fees and mid market exchange rates, its perfect for a seasoned traveller or international business
The Absolute Best 6 Money Transfer Services
Finding the best money transfer services in the US can be challenging. We reviewed over 30 banks and online money transfer companies to give your our list of the best service to send money overseas.
5 Safe Money Transfer Alternatives to Wise
Keen to know other safe and trusted money transfer services like Wise? Then we have the guide you need. We name and discuss 5 safe similar sites to Wise for international money transfers.