Wise vs Azimo: When To Choose Either Money Transfer Service
With the growth of technology in the last two decades, there has been a business boom for international money transfer providers. This is, of course, excellent if you're looking at getting the best rate, as it gives you not only a diverse range to choose from, but competitive rates from providers. Yet it is no surprise that the diversity and sheer choice you now have can be overwhelming.
The clear difference between these two companies is there fee structure, but that's not the whole story.
Wise (formerly known as TransferWise)
Safety: Based in the UK, licensed and well backed
Rates: You receive the interbank exchange rate on google
Fees: Percentage based fee
Speed: 1-2 business days for most transfers
Service: Limited phone support but excellent online resources
Safety: Also based in the UK, licensed and well backed
Rates: Depends on the currency and amount you are sending
Fees: Fee depends on the currency and amount
Speed: 1-2 business days for most transfers
Service: Average customer service limited by country
The Verdict
Safety: Both are well licensed in the UK and Europe but Wise (formerly known as TransferWise) has better security outside of these regions.
Rates: Wise gives the interbank rate and will always be better
Fees: Azimo uses a flat fee structure versus Wise which is percentage based
Speed: Wise is faster on most transfers
Service: Both companies offer online support first and limited phone support.
They are both relatively new ways to transfer money overseas and have done well making it a cheaper and easier process. The real differences are in the the type of transfers they are really good at.
If you are sending small amounts of money from the UK or Europe overseas, particularly to smaller countries in Africa, Asia and South America, then Azimo are a great choice.
Wise on the other hand are a good option even if you live outside of the UK or Europe. They don't allow you to send to as many countries as Azimo but they have most of the globe covered.
Let's have a look at them in more detail
Wise (formerly known as TransferWise)
Where did it first start?

Wise, established in the UK in 2011, is an ever-rising star. It has expanded over the six years from a relatively small company into an internationally recognised name which now turns over around $4 billion per year.
It was started by two Estonians who were working in the UK. Taavet Hinrikus and Kristo Käärmann, wanted to find an affordable and simple way of converting their GBP to EUR so they could send money back home.
How does it work?
Technology being its best weapon, Wise has two things up on a lot of other providers:
It's easy-to-use, simple and fast app
It's unique system of internationally transferring money
Wise, unlike any other provider, has cleverly created a system of transferring money internationally. Their unconventional process allows them to avoid currency conversion costs. How, you ask? Instead of sending money across international borders, Wise reroutes their payments and finds a similar payment going in the opposite direction. The recipient of the payment will therefore receive money from the equivalent sender in the same country, not from the actual sender in another country. This means that the money transferred never leaves the border, thus avoiding currency conversion fees.
E.g. Amy wants to send $1500 AUD to her boyfriend in the UK. At the same time however, we have Fred in the UK who wants to send £1500 GBP to his uncle in Australia. Instead of arranging two conventional, international money transfers, Wise will automatically reroute Amy's payment of $1500 AUD to Fred's uncle, and Fred's transfer of £1500 to Amy's boyfriend. No payment is therefore costed as international, saving both customer and Wise money on conversion and any other additional fees.
Security of Wise
Wise is fully regulated by the Australian Securities and Investments Commission (ASIC) and are registered with the Australian Financial Intelligence Unit (AUSTRAC). The registration numbers are:
ASIC: 456295
AUSTRAC: 168331191
Azimo
Where did it first start?
Fairly new to the game of money transfers, Azimo began in 2012 by two people, Michael Kent and Marta Krupinska.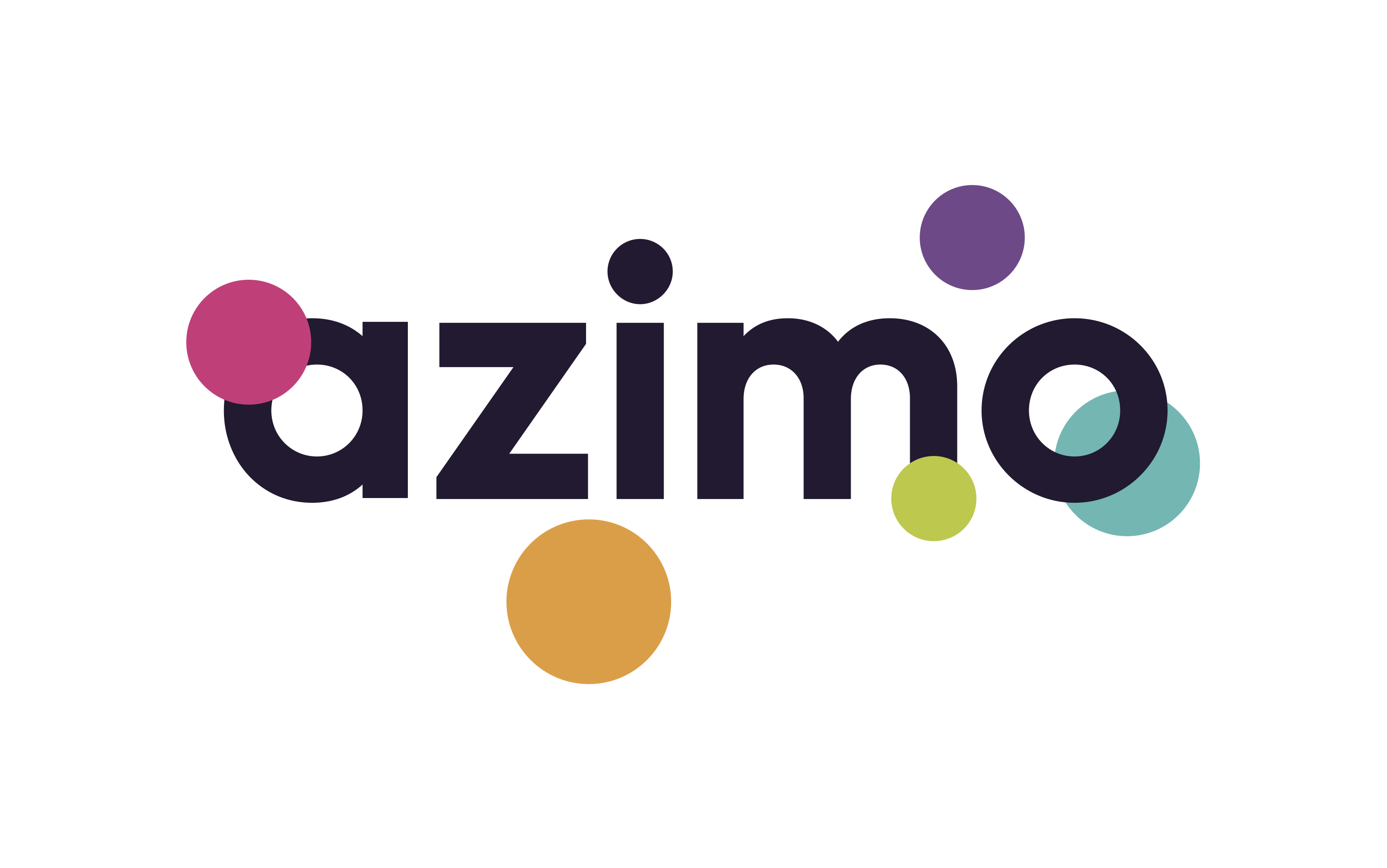 Its aim was to provide a service that allowed you to transfer money faster, safer and easier. They wanted it to be 'drastically less expensive for everyone'. Azimo also brands itself as having a particularly strong focus on the remittances market, with an aim to specifically help migrants send money back home to their families.
With headquarters in London and offices in Krakow, it has a strong European presence. Azimo is still yet to establish and expand itself globally, particularly in Australia. Over the last year, Azimo has focused on expanding into Asia. It has however won a best money-saving app by the Guardian and also best start-up by PayExpo, so watch this space!
How does it work?
Firstly, it is worth noting that Azimo has a huge network of supported currencies, allowing people to transfer to a whopping 190 countries. This is a lot higher than the average amount, which can range from 50-100, so this is something to watch, particularly if you are looking to transfer to a currency that perhaps isn't mainstream.
However, note also that Azimo can't transfer from the same range of currencies. See below for more info.
Azimo has a strong focus on its app and technological presence, a lot like Wise. Unlike Wise though, they organise conventional, cheap and hassle-free transfers worldwide that you can organise to a bank in another country, or a cash pick-up of which they have over 280,000 locations worldwide. (Note, the US has no option for a cash pick-up so please research what countries are available to this before transferring).
You will need to register online and provide basic details
Enter the amount and currency you wish to transfer
How the money will be received i.e. bank, cash pick-up
Destination you are sending the money to
Recipient details
How you are paying
You will then be able to lock in your exchange rate, review the fees and the amount that will reach the recipient.
Security of Azimo
Azimo Ltd. is authorised by the Financial Conduct Authority under the Electronic Money Regulations 2011 (FRN 900220) for the issuing of electronic money.
They also have a secure card usage to scan for valid card use only, along with 24/7 built-in protection and world-class compliance. On top of this, they offer a '90%' saving on banks and other money transfer providers, along with a 100% money back guarantee on their website.
Available currencies to transfer
All money transfer companies will allow you to transfer in any main currency, such as GBP, AUD and USD. If you think you might need a company that allows you to transfer in a less popular currency, then you will need to do your research.
Wise
Can support 41 currencies
send and receive in 19 currencies, including the following: EUR, GBP, USD, AUD, CHF, CAD, NZD, JPY, SGD .
send only in 21 currencies, including the following: INR, HKD, THB, AED, IDR, MXN, CNY, VND .
send only via SWIFT: ZAR.
Azimo
Can transfer to 190 currencies, including the following: EUR, GBP, USD, AUD, NZD, JPY, HKD, VND, IDR, INR, CAD, CNY, ZAR, ISK .
Note however that Azimo can only send from the following currencies: GBP, EUR, CHF, NOK, DKK, SEK .
For more information on all the currencies, click here.
Time of Transfer
If it's important that the payment reaches the recipient as quickly as possible, then you will need to do your research on the times of transfers of the providers you're looking at. In general, banks are the quickest but these days, providers are not far behind, if at all.
The time taken to complete your transfer will depend on the country you are sending the money to, and the cut-off times when you choose to transfer your money on a particular day.
Wise will transfer your money within 0-2 business days.
Azimo will transfer your money in 1-3 business days.
Minimum and maximum amounts to transfer
In the UK, Wise has a minimum amount of 1 GBP and a maximum amount of 1,800,000
Azimo is 5 GBP and no upper limit although if your transfer amount exceeds their limit of £899 per 30-day period then you will need to provide extra identification
Exchange rates and fees
It's important to be aware of the exchange rates and fees that will be involved with your transfer, particularly if you are transferring larger amounts of money internationally. A lot of companies will charge a fee (fixed or a reflection of your transfer) up until a certain amount, of which the fee will then reduce or vanish.
Wise charges a fee of 0.7% up until $10,000 AUD and the fee then drops to 0.5% .
Azimo charges fees that fluctuate based on the amount you're sending, and what currency from and to you are sending.
To help you be aware of the costs involved, we've put together a table below showing you the fees, and exchange rates based on $1000 AUD-USD, to show you who is cheaper.
| | Start | Fees | Exchange Rate | Total (USD) |
| --- | --- | --- | --- | --- |
| Wise | $1000 AUD | $6.95 (0.7%) | 0.7733 | $767.63 |
| Azimo | $1000 AUD* | N/A | N/A | N/A |
*Azimo, unfortunately, does not send from Australia, but only from GBP, DKK, NOK, SEK, and CHF.
If sending from the above currencies to Australia is what you wish to do, then we have put together an additional comparison table for you to see the rates based on £1000 GBP-AUD.
| | Start | Fees | Exchange Rate | Total (AUD) |
| --- | --- | --- | --- | --- |
| Wise | £1000 GBP | £7 | 0.1635 | $1635.59 |
| Azimo | £1000 GBP | £12 | 0.1613 | $1613.40 |
All information was obtained March 2017, and is subject to change based on the financial market.
What does the above tell you?
Azimo doesn't transfer money from AUD but can transfer to AUD. As you will see from the above table though, Azimo offers quite a bit less and charges almost double the fees OFX do. In this case, OFX gives far more bang for your buck!
Pros and Cons of Wise and Azimo
As with everything, each provider will have its benefits and pitfalls. We've put together a table of pros and cons for both below:
Transfer Wise
Azimo
Pros
Cons
Pros
Cons
Really easy and quick app available to all smartphones
Transaction fee applies
Easy-to-use, award-winning app for mobiles
Transaction fee applies
No conversion costs which allow Wise to add zero mark-up of the mid-market exchange rate
No cash pick-ups
A wide range of supported currencies to send to
Cannot transfer from a lot of currencies, including AUD
Very informative website with a detailed FAQs page
Fewer options than competitors in types of transfers they offer
Availability to use a cash pick-up service at 280,000 locations worldwide
Not all transfer options are available to all countries
Not a very strong global presence – more European based
There are so many reasons you might be needing to transfer money abroad. Whether it be to transfer money back to family, to pay bills or mortgage payments on an overseas residence, or perhaps transferring larger amounts of money from a property you have recently bought or sold, it's always imperative that you are aware of the exchange rate you'll get and fees involved.
If it's larger payments, then the exchange rate can mean the difference of hundreds of AUD. If you would like to speak to one of our friendly, professional advisors, contact us on 1800 004 930.
Payment methods and types of payment
It is important to offer varied types of payment to the customer, as different circumstances may mean that different people need to set up monthly or regular payments, or perhaps a fixed forward payment with a desired exchange rate. If this is you, it is important to do your research before choosing a provider to ensure they accommodate the type of payment you wish to make.
We've put together a table below showing the types of payments both providers offer.
| Wise | Azimo |
| --- | --- |
| Normal payment | Bank transfers |
| Repeat payment | Cash pick-up |
| Amount lock payment* | Mobile Money |
| | Mobile air-time |
| | |
*this feature is only available in certain currencies: GBP, EUR (for payments from mainland Europe), AUD, BGN, CHF, CZK, DKK, HRK, HUF, JPY, NOK, NZD, PLN, RON and SEK