Learn why WorldRemit is safe to use to send or receive money overseas.
WorldRemit offers payments in 70+ currencies, to over 130 countries around the world, with a focus on helping immigrants working overseas to send money home safely and cheaply. If you're thinking of using WorldRemit, you probably have one key question: Is WorldRemit legit?
In this review we will cover
WorldRemit is Safe
Established in 

2010

Well licensed

24/7 support available
ID verification
Dedicated anti-fraud team
WorldRemit rating on Trustpilot: 4.0 / 5.0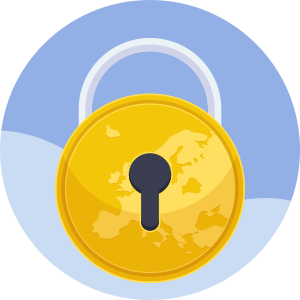 Yes, WorldRemit is safe to use for international money transfers but we'll move into more detail about WorldRemit's approach to customer safety and security in just a moment. To start us off, here are some key facts and figures about WorldRemit
Regulators:

WorldRemit is licensed by the Colorado Division of Banking as a money transmitter, and also regulated by global authorities in other countries it trades in

Established in:

2010

Customer numbers:

5.7 million

Volume of transfers:

26.7 million USD/year
In the US, WorldRemit is licensed as a money transmitter. As a global business, World Remit is also licensed and regulated according to local laws in any other country in which they operate. Regulatory bodies around the world include the Financial Conduct Authority (FCA) in the UK, FINTRAC in Canada, or AUSTRAC in Australia.
Is WorldRemit safer than traditional banks?
Sending money through WorldRemit is safe. Of course, you'll need to take sensible steps to keep your account and funds secure - as you would with a bank account - but assuming these are in place, your payments can move faster with a specialist provider, and often for a lower fee.
Services such as WorldRemit which are registered as a money transmitter are regulated by both state and Federal law, and must register with the Financial Crimes Enforcement Network (FinCEN) in the US. 
As a licensed money transmitter, WorldRemit must comply with state regulations which require it to protect customer money - often this is through using industry standard payment processes, holding a minimum capital requirement, and paying a surety bond. All this helps make sure you can transact with confidence with WorldRemit and other specialist money transfer services.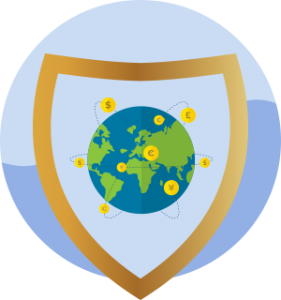 Customer reviews on Trustpilot
Here's a summary of what customers say about WorldRemit on Trustpilot:
| | | | |
| --- | --- | --- | --- |
| Provider | Number of reviews | Score (out of 5) | Rating |
| WorldRemit  | 53,000+ | 4 | Great |
The majority of customers are positive about WorldRemit - in fact 75% give the best possible rating on Trustpilot. However, there are also a minority of people (8%) who have posted Bad reviews - the worst score available.
Where security is commented on in negative reviews, the issue is often that customers have had to provide additional verification documents, or had accounts locked. This can happen if a money transfer service is concerned about fraudulent activity. 
In both cases, verification processes are used to double check all transactions are legitimate, and comply with legislation - this is common to all money transfer services, and regular banks. 
It's worth noting that there are the odd couple of customers who claim to have been caught out by fraudsters through WorldRemit. We'll look in more detail about how to stay safe and away from scams, in just a moment.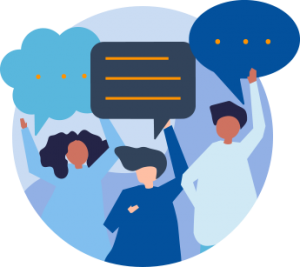 Example of a 1 out of 5 stars feedback:
"Transferred money to Kenya and the transaction showed as cleared but it never credited the recipient. Phoned world remit almost 6 times in a week and all the time said that I send a copy of the recipient's transaction statement. Sent this and was asked to wait 24 hours. Been phoning everyday ever since and this has not been resolved yet. So disappointed. Also takes a minimum of 30 minutes to get through to an agent. 17394403 That's my latest case number where frustratingly nothing has happened. These people just don't care at all."
Example of a 5 out of 5 stars feedback:
"This is the best app so far for sending cash. I am so happy and pleased I was introduced to this. My mom was able to get her cash without hassle. Your service is excellent and I would tell everyone."
WorldRemit security measures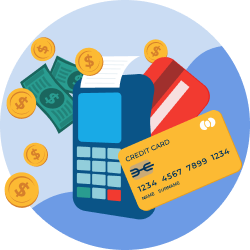 WorldRemit puts customer security measures in place for all payments and accounts. There's a verification process used to make sure accounts are kept safe, and a dedicated anti-fraud team which will monitor accounts for unusual transactions. If they spot anything out of character, they'll be able to pause a payment until they've checked it is legitimate.
Additionally, WorldRemit suggests customers take a few sensible steps of their own to stay safe when sending money:
Choose a

strong account password

and don't share it with anyone

Learn to

spot and avoid fraud

and scams

Maintain your devices

- keep them password protected and use anti-virus software if you can

Check

the

website

you're using is

secure

(the padlock symbol in the browser shows this)
Trust and Credibility
WorldRemit is a global company with a large user base and an agent network around the world. They've been in business for over a decade, and help millions of customers get payments home fast. 
Choosing a credible, trusted provider when you opt to send a payment through a specialist service is crucial - and WorldRemit has both the required licenses to send payments, and a strong reputation among customers.
Is WorldRemit safe for large amounts?
WorldRemit has maximum send limits in place, which help to keep customers safe. You'll be able to send up to 9,000 USD a day.  If you're paying with a card you can send up to 5,000 USD in a single transaction, and if you pay using Apple Pay, the transaction maximum is 300 USD.
Before you make a large payment with WorldRemit it's worth checking you're fully verified. Because WorldRemit has to stick within legislation both in the US, and in the destination countries it sends to, you may be asked to provide additional documents when you make a larger payment. Getting this step out of the way before you get started can help the process run smoother.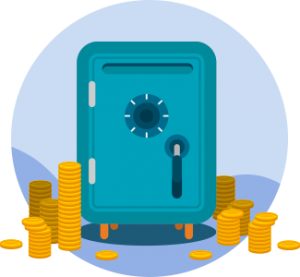 Is WorldRemit safe to transfer money?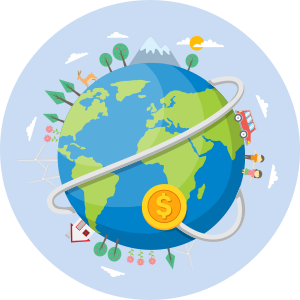 Using WorldRemit is safe. Once your payment has been set up online or in the WorldRemit app, you'll fund it by card or with Apple Pay.
Once the money arrives in WorldRemit's account, they'll pass it right on to your recipient. 95% of WorldRemit transfers are available for the recipient in just a few minutes.
Is WorldRemit safe to keep money with?
Typically, WorldRemit won't hold customer funds. Once the money arrives it will be passed on quickly to the recipient. However, if there is ever any reason to hold customer money - for example pending verification checks - customer funds will be kept separately to WorldRemit's own funds for safety.
What personal data does WorldRemit collect?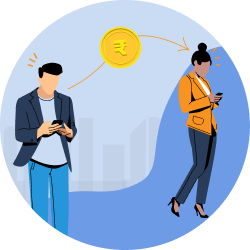 The types of data WorldRemit may collect about you include:
Your

personal and contact information

- name, email, phone number

Demographic information

about your age, gender, and interests

Bank and payment details
Information

from

other social media

services if you give consent

Technological information

- your IP address, browser or device type for example

Information

about

third parties

- such as the personal information of anyone you send money to
Any information WorldRemit collects about you will be kept for as long as is legally or practically required. This usually means it will be held for 6 years after you close your WorldRemit account or stop processing transactions.
Is your personal data safe on WorldRemit?
WorldRemit takes the security of customers' personal data seriously. 
There are a number of reasons why WorldRemit will collect information about customers - to comply with legislation, to process transactions, and to improve their services, for example. Customers can't opt out of some types of data collection, but can ask to stop their data being used for marketing.
Customer data is kept securely, and WorldRemit will not sell, rent or disclose information to unaffiliated third parties. It will share data with other companies in the same group, though, and may also use customer data for analysis purposes. This is pretty standard among companies which need to collect customer data in person and online.
Can you get scammed on WorldRemit?
Fraudsters and scammers can look for victims through a range of financial service providers, including WorldRemit. It's important to stay vigilant when you use any money transfer service, to make sure you're not caught out. Usually, all you need to do is take some simple and sensible precautions to avoid WorldRemit frauds. 
WorldRemit advises customers to consider the following pointers when trying to spot fraud:
They create panic - if someone, for example, is suggesting your account has been compromised or locked - double check it's genuine before replying

You should never feel pressured into sending money or handing over personal data

If someone is being overly helpful when trying to arrange a payment or resolve a problem, double check their credentials and details

Fraudsters may text, email and call to try to demonstrate credibility - you still need to check you're talking to a genuine member of WorldRemit staff before sharing any information with them
Services which offer cash collection services, like WorldRemit, are also targeted by fraudsters because cash payments can be received in minutes and are usually impossible to get back once collected. 
Scams include people posing as a friend or relative and asking you to send a payment, or asking for money in order to release a larger amount - as an administration payment to get an inheritance or lottery prize for example.
Can I avoid falling victim to fraud?
To stay safe, it's best to use WorldRemit only to send money to friends and family, and people you trust.
World Remit also has a handy online security centre which covers some common types of scam and fraud to look out for. If you have questions or need to check if a message purporting to be from WorldRemit is real, you can get in touch via Twitter on @WorldRemitHelp, or using the online WorldRemit contact form.
How to get started on WorldRemit?
You can create a WorldRemit account online on the desktop site or by downloading the WorldRemit app on your mobile device.
Select

Sign Up

Confirm the country you're sending from

Enter your email address and set a password

Follow the onscreen prompts to add your personal details

You may be asked for verification documents depending on the transfer type you want to make
For customer safety and to comply with global legislation, you'll need to get verified to use WorldRemit. This may not happen the first time you send money, as the processes used depend on the types of payments being made. 
However, at some stage all customers are likely to be asked to provide evidence of their identity and in some cases their address. Usually this means you upload a photo of your passport, driving license or other government issued ID paperwork; and proof of address like a utility bill or bank statement in your name. 
When you need to verify your account, WorldRemit will guide you through the processes and confirm the acceptable documents based on the situation.
Your currency knowledge centre
Wise Borderless Account Review
Find all you need to know about the multi-currency account by Wise called the Borderless Account. With low currency conversion fees and mid market exchange rates, its perfect for a seasoned traveller or international business
The Absolute Best 6 Money Transfer Services
Finding the best money transfer services in the US can be challenging. We reviewed over 30 banks and online money transfer companies to give your our list of the best service to send money overseas.
5 Safe Money Transfer Alternatives to Wise
Keen to know other safe and trusted money transfer services like Wise? Then we have the guide you need. We name and discuss 5 safe similar sites to Wise for international money transfers.