Not sure whether to use WorldRemit or Wise for your next international payment? This WorldRemit Vs TransferWise review is here to help. We'll cover:
A full side by side feature comparison

Which provider is cheaper?

Which is faster?

Which is safer?

Which gets better customer reviews?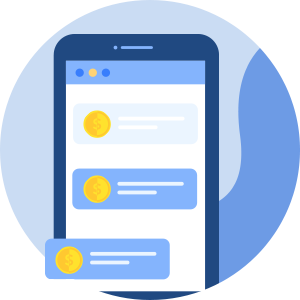 Key Points
Wise has a multi-currency account and an international debit card
Wise offers low fees and faster speed for transferring money overseas
WorldRemit offers more currencies and a wider range of countries to send money.
Only WorldRemit offers instant cash pick-up overseas.
Summary: WorldRemit supports more countries and payout options than Wise (formerly known as TransferWise). However, in our comparison Wise has cheaper fees and is more transparent. Both providers are licensed and regulated by authorities in the US and around the world. Read on to learn all you need to know about how WorldRemit and Wise measure up - or get a full Wise review and a full WorldRemit review here.
WorldRemit vs Wise: side by side
| Feature | WorldRemit | Wise |
| --- | --- | --- |
| Send payments to | 140+ countries, 70+ currencies | 80+ countries, 50+ currencies |
| Payments to bank accounts | Y | Y |
| Payments for cash collection or home delivery | Y | N |
| Payments to mobile money accounts | Y | N |
| Airtime top-ups | Y | N |
| Multi-currency accounts | N | Available for 54 currencies |
| Debit card available | N | Y |
| Fully licensed and regulated | Y | Y |
| Business services | N | Y |
So, to summarize:
WorldRemit supports more countries and currencies than Wise
Wise has a multi-currency account to support 50+ currencies, WorldRemit does not have that option
Wise has a debit card on offer for customers - WorldRemit does not
WorldRemit offers cash collection and home delivery, payments to mobile money accounts and airtime top-ups - Wise does not
Both providers are licensed to operate in the US and around the world
WorldRemit and Wise offer some overlapping services - but they're quite different companies. The most important factor when deciding between them may be how you want your recipient to get their payment. Wise is a specialist in payments direct to bank accounts, while WorldRemit has a range of other payout options to choose from.
On the other hand, Wise has a helpful multi-currency account and the Wise international debit card, which can mean it's a better option for anyone looking for a low cost, convenient way to manage their money when traveling and shopping internationally. Get a full Wise Multi-Currency Account review here.
The important bits
| | WorldRemit | Wise |
| --- | --- | --- |
| Rates | Exchange rates include a markup on the mid-market rate | Mid-market exchange rate with no markup |
| Fees | Vary by destination - fee is added to the transfer amount | Low fees, vary by destination |
| Speed | 95% of cash collection transfers are ready in minutes | 45% of payments are instant, 80% arrive in 24 hours |
| Service | Online, in app and by phone | Online, in app and by phone |
| Safety | Fully regulated and licensed | Fully regulated and licensed |
| Reviews (TrustPilot) | 4.2 star, Great, 62,000+ reviews | 4.5 star, Excellent, 161,000+ reviews |
Rates: Wise uses the mid-market rate, whereas WorldRemit adds a markup to the rates on offer
Fees: Both providers have variable fees which are based on the destination country
Speed: Both WorldRemit and Wise payments can be very quick - 95% of WorldRemit cash collection payments arrive in minutes and 45% of Wise payments are instant. 80% of Wise payments arrive within 24 hours
Service: Both providers offer multilingual service in a range of languages, online, in-app and by phone. Wise has more languages covered than WorldRemit
Safety: Both providers are fully licensed and regulated
Reviews: Wise scores an Excellent 4.5 star review rating on Trustpilot - WorldRemit gets a lower overall rating at Great with 4.2 stars
Pros and cons
WorldRemit
Wise
Pros

Extensive range of payout options
140+ countries and 70+ currencies available
Cash for collection payments are very fast
Pay by debit, credit or prepaid card or Apple Pay

Mid-market exchange rates + low fees
Transparent pricing
Send to 80+ countries
International accounts for personal  and business customers
Hold and manage 54 currencies

Cons

Service availability varies by country
Fees and rates may not be the best available
No cash payment options

Online and mobile payments only - no branches
No option for cash payments
Transfer fees vary by destination country
Multi-currency accounts are not interest bearing
WorldRemit Vs Wise: The verdict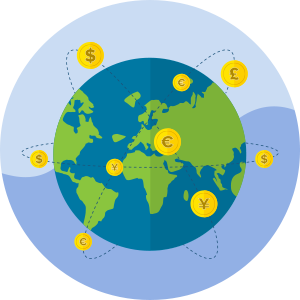 Whether WorldRemit or Wise win for you will depend on the specific services you need.
WorldRemit has extensive payout options including cash collection and home delivery, and transfers to bank and mobile money accounts. You can also top up mobile phone airtime.
Wise is a specialist in transfers direct to bank accounts, and offers the mid-market exchange rate with low, transparent fees. Wise also offers a multi-currency account with a linked international debit card. 
Often Wise international transfers come with better rates and lower overall costs compared to WorldRemit. If Wise supports payments to the country you're sending to, and you want your transfer to be delivered to a bank account you might find you get a better deal with Wise compared to WorldRemit.
About WorldRemit and Wise
WorldRemit was set up in 2010, inspired by the difficulties the founder remembered from his days remitting money home from London to his family in East Africa.
WorldRemit's mission is to help immigrants sending money to those they love, by providing a streamlined digital transfer process instead of needing to use physical agents - which may be both costly and inconvenient.
Today, WorldRemit has 5.7 million customers who can send payments in 70 currencies, to 130 different countries. Offering payout options including cash collection and delivery, airtime top-up and mobile money transfers supports those sending money home to places where access to bank accounts may be limited - helping WorldRemit fulfill its founder's mission.
Wise was launched as TransferWise back in 2011 as a low-cost international payment provider - also inspired by the experiences of the cofounders who struggled with high bank fees when living abroad. Wise's vision is to make sending money low-cost, fair, fast and easy, to help anyone who needs to make cross border payments beat poor exchange rates and excessive bank fees.
These days, you can send payments to 80+ countries, in 50+ currencies with Wise. Over 12 million customers use Wise services, which also include personal and business accounts to hold and manage currencies, accept payments and spend using a linked debit card.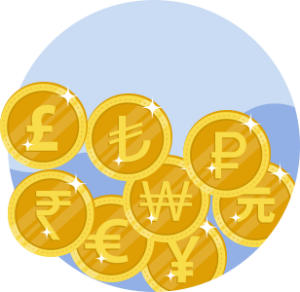 To use WorldRemit you'll need to register an account and complete a verification step by submitting an image of your valid ID documents. It's important to note that the documents you use to confirm your identity must be registered in the same state your WorldRemit account is registered in. That means you can't use a driving license issued in New York, if your WorldRemit account is registered in California, for example.
Once your account is set up, take these steps to make your transfer:
Select the country you want to send to
Enter the amount you want to send
Select the payment type - how you'd like to fund the transfer, and how you want it to be received
Enter the recipient details - what's required will vary depending on delivery method
Pay for your transfer
You're done - you can now track the payment online and in the WorldRemit app
To use Wise you'll need to create an account, and depending on the type of payment you want to make you might need to provide some ID for verification. 
Once your account is up and running make payments online and in the Wise app:
Log into your account
Type in how much you want to transfer, or how much you need the recipient to get
Enter the recipient's details - bank account number or email
Check over the details
Fund your payment using a card or bank transfer
Confirm and your money will be on the move
Wise transfers are made through Wise's network of local bank accounts, so they arrive faster and don't incur intermediary fees. When you want to pay for your transfer in US dollars you'll send the money to Wise's USD account using a local transfer. Then Wise will make a payment of the equivalent amount in your preferred currency, from their account in the destination country. No money actually moves across borders, so it's faster and cheaper than traditional international payments.
WorldRemit fees can include a couple of costs:
Transfer fee
Exchange rate markup
The transfer fee is shown clearly when you start to set up your payment. It may vary depending on how you want to pay, and how you want your recipient to get the money in the end. Transfer fees are added onto the amount you're sending, so if you want to send 1,000 USD and the fee is 2.99 USD, you'll pay 1,002.99 USD for example.
Exchange rate markups are a little trickier because they're hard to spot. You'll be shown the exchange rate available for your WorldRemit transfer when you set up your payment. It can change based on how you want the payment to be received. However, it may also be different to the rate you'll find on Google for your currency pair.
The Google rate is the mid-market exchange rate. Many providers add a markup to this to calculate the rate they pass on to customers. While it's very common, it can make it harder to see the full costs of your international transfer.
The Wise fees you pay don't include a markup to the mid-market exchange rate used, but instead you'll see a couple of different transparent costs:
Fixed fee: this covers the fixed costs associated with your payment - for major currencies this may be in the region of $4.30 - $4.80
Variable fee: this covers the cost of the currency exchange - for major currencies the variable fee is normally around 0.4% - 0.5%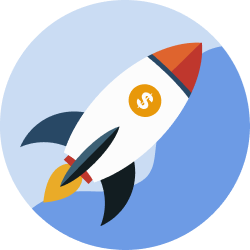 WorldRemit vs Wise: Which is Cheaper?
Choosing an international payment specialist is almost certainly cheaper than sending money using your bank. However, as fees and rates do vary, it still pays to compare a few providers before you pick.
Let's look at how a few different payments from WorldRemit and Wise work out. This table looks at how much in USD it'll cost you to send a payment to a friend in GBP. The payment will be delivered to the recipient's bank account directly.
| Amount & Currency | WorldRemit | Wise | Winner? |
| --- | --- | --- | --- |
| USD>1000 GBP | 1,255.81 USD | 1,227.58 USD | Wise |
| USD>3000 GBP | 3.761.46 USD | 3,681.49 USD | Wise |
*Fees and exchange rates correct at time of research - 29th June 2022
As you can see, on these comparisons, Wise worked out cheaper. It's also worth noting that WorldRemit has a maximum payment limit of 5,000 USD, and a maximum daily limit of 9,000 USD which means you can't send higher value amounts using this provider.
That said, if you want to send a payment for collection in cash, WorldRemit may still be a good option to consider  - cash payout is not available through Wise.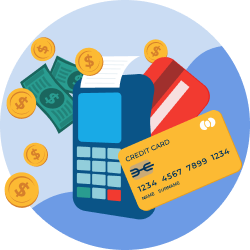 WorldRemit vs Wise: Which is Faster?
WorldRemit payment delivery times look like this:
Payments to selected banks can be available in minutes
Payments for cash collection are available instantly
Mobile money and airtime top up payments are available in minutes
Home delivery services can take 24 hours to 7 days depending on the location
The exact delivery time depends on a range of factors. If you're sending for cash collection, agent opening hours or public holidays in your destination can slow your payment. Bank transfers depend on the recipient bank's processes - which can mean they take longer than expected. However, you'll see an estimated delivery time when you set up your payment.
45% of Wise payments get to their destination instantly, and 80% arrive in 24 hours. However, the exact delivery time will depend on where you're sending money to, and how you want to pay. You'll see an estimated arrival time when you set up your payment.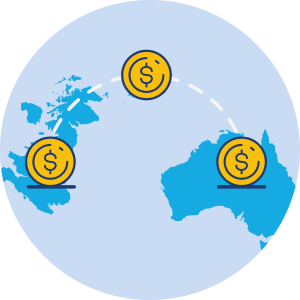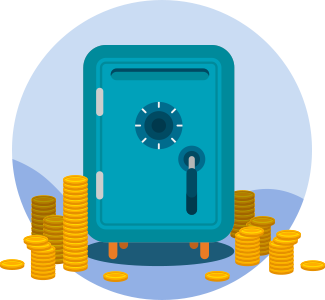 Both WorldRemit and Wise are fully licensed and regulated, and use both smart technology and dedicated service teams to keep customer money safe.
WorldRemit is licensed as a money transmitter by the New York State Department of Financial Services.
Wise is FinCEN registered, and licensed as a money transmitter in most US states. In other states and territories, Wise operates through its partner, Community Federal Savings Bank.
Want to learn more? Read these complete safety guides now:
Creating an account: Create your account online or in app with both WorldRemit and Wise
Making a transfer: Both providers allow card payments and Apple Pay payments. Wise also offers bank transfers.
Ways to send money: Send payments to your recipient's bank account directly with Wise. WorldRemit delivery options vary by destination but can include cash collection and home delivery, transfer to a debit card, bank or mobile money account, and airtime top-ups
Languages: WorldRemit services are available in English, Dutch, Danish, Spanish, French and German. Wise offers 15 languages, plus multi-lingual support services
Minimum & maximum amounts: Wise sending limits can vary by destination country. WorldRemit has per transaction limits based on the way you choose to pay, and a maximum send per day of 9,000 USD
Supported currencies
WorldRemit supports 70+ currencies and can arrange payments to 140+ countries.
Wise supports 50+ currencies, and lets you send payments to over 80 countries.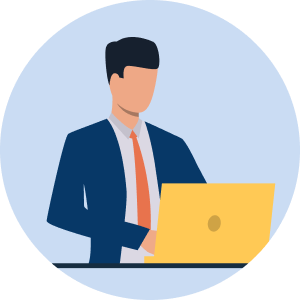 WorldRemit and Wise are both great companies - while some services overlap, they also offer some different features which may mean they appeal to different customers.
WorldRemit has a great global reach with 70+ supported currencies and payments available to 140+ countries. If you need to send a payment for cash collection or delivery, to a mobile wallet or as airtime top-up, it'll suit you better than Wise.
If you're sending a payment to a bank account both providers can help you out. They're pretty comparable on speed - and both offer an estimated delivery time you can easily see before you commit to the transfer. Where Wise wins is in the exchange rates available, which will usually be better than Worldremit. This can mean you save overall, even if the Wise fee looks higher than WorldRemit.
Finally, Wise has its international account which isn't an option with WorldRemit. If you want to spend while you travel, make ATM withdrawals and shop online with international retailers with no foreign transaction fees, the Wise multi-currency account may be the better choice for you.
FAQ
Is WorldRemit or Wise cheaper?
For transfers to bank accounts, Wise is likely to be cheaper, as it offers the real exchange rate with no markup, and low transfer fees.
If you want to send using one of WorldRemit's other payout options, it's worth comparing the prices against some other providers with similar services, like Remitly or Xoom.
Is WorldRemit or Wise faster?
Both can offer very quick payments. For bank transfers, 45% of Wise transfers are instant - while 90% of WorldRemit's bank transfers are delivered within the day. Check out the delivery time estimates available on both the Wise and WorldRemit websites.
How many currencies do WorldRemit and Wise support?
WorldRemit supports 70+ currencies and Wise supports 50+ currencies.
Your currency knowledge centre
Open a UK bank account from the US without leaving the country
If you want to open a bank account in the United Kingdom from the United States, we've got the information you need. Although it can be tough to open an account if you're not a United Kingdom resident or citizen, it's not impossible.
The Absolute Best 6 Money Transfer Services
Finding the best money transfer services in the US can be challenging. We reviewed over 30 banks and online money transfer companies to give your our list of the best service to send money overseas.
WorldRemit vs OFX - Who to Choose for your International Money Transfer?
Not sure if you should use WorldRemit or OFX for your international money transfer? Read over versus review to find out which money transfer service is best for you.