Our complete and comprehensive review of Xoom Money Transfers (owned by PayPal) and growing in popularity.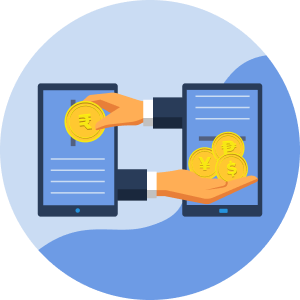 Xoom Money Transfers is designed to send your money where it needs to be, fast. Built for speed, Xoom isn't the cheapest option and neither does it try to be. What it does offer next to pace is flexibility in payment methods and a long list of supported currencies.
Combined with the security of the PayPal umbrella, Xoom is a leading provider to send money abroad from the US, Canada, Europe and the UK.
In this Xoom review we explain:
Xoom is good for
Speed: Can send your money within hours
Range: Send your money to 52 countries from the US
App: Highly rated app that's secure and easy to use
Xoom rating: 4.0 / 5.0

Money transfers can be sent from these countries
Xoom has anchored itself in the US, Canada, Europe and the UK and as such, you can only send money from these 4 major currencies:
US Dollar
Canadian Dollar
Euro
British Pound
Where Xoom really excels is in its range of countries you can send money to and how you want your money to be received. With over 130 locations to send money abroad, this almost unrivalled range is one of the key features that draw customers to Xoom.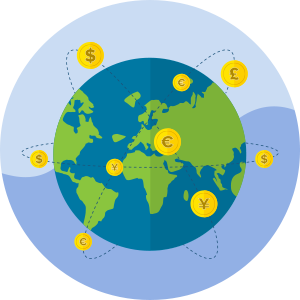 Money transfers can be sent to these countries:
We've listed all of the countries Xoom can send money to and outlined the delivery method available. In the tables below, you can see all of the other countries you can send money to using both bank transfer and cash pickup, or cash pickup only or bank transfer only.
If you want to send money to the Dominican Republic, Philippines or Vietnam you have the most flexible options. You can send money to a bank, send cash for pick-up and you can also use Xoom's home delivery service.
With Xoom, you can send bank transfers or cash pick-ups to these countries:
With Xoom, you can only send cash pick-up to these countries:
With Xoom, you can only send bank transfers to these countries: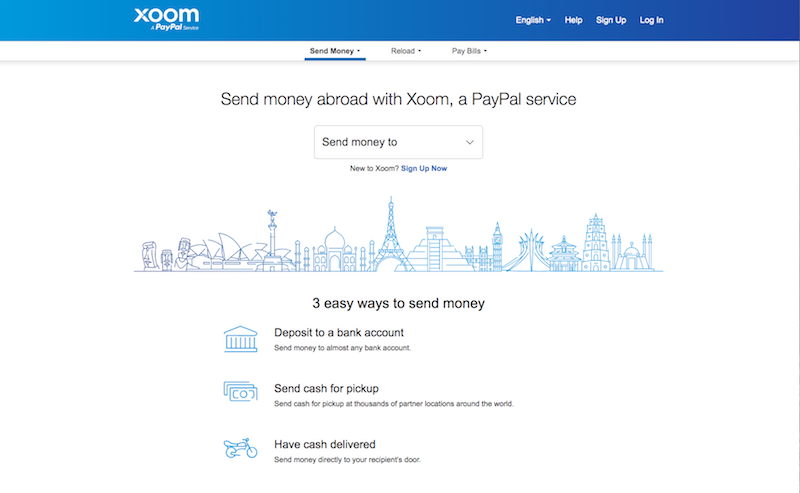 Xoom is a digital money transfer service that was founded in 2001 and acquired by PayPal in 2005. Since then, it's gathered momentum and increased in popularity with customers worldwide looking for a fast and secure way to complete their international money transfer.
Crowning flexibility and speed as its key attributes, Xoom allows customers to send money to over 130 countries around the world within minutes to a few days.
Xoom also offers a wide range of payment and delivery options. It allows you to send money from your PayPal account, bank account, debit card or credit card.
The recipient can also collect the funds via bank transfer or, for some countries, a cash pickup or home delivery. On top of this, Xoom gives you an option to top up mobile phones and pay bills directly.
All of this has made them into an incredibly popular way for people globally to transfer money to family and friends. While they are cheaper than using your local bank, Xoom can be a more expensive option than other online money transfer services.
Xoom is very safe and secure. As a PayPal Inc service, it is regulated by both state and federal US government agencies. It partners with other banks and retailers to deliver flexible payment methods across the world, such as Bank of America, Citibank and HSBC.
For more information click here.
Pros and cons of using
Xoom
Long list of supported currencies.
Flexibility in how you want to send and receive money.
Fast transfers, often same day.
Tracking available on transfers.
High mark-up on exchange rates.
Required government-issued ID to send and receive money.
A lot of bad reviews.
Poor customer service.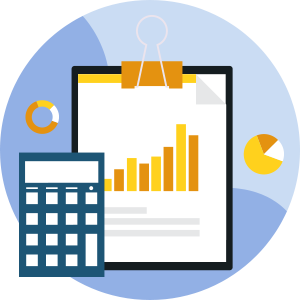 For cash pickups, Xoom has taken on companies such as Western Union who also offer this service. Western Union is hugely popular because of how established it is and their huge global network.
Xoom offers the same flexibility and speed for a money transfer. The only real difference is the price. When comparing sending money to India from the US, Xoom actually comes out on top as the cheaper option.
For digital transfers, we can compare Xoom to the likes of Wise (formerly known as TransferWise). Although Xoom says it can transfer money faster (often same day), Wise offers a better rate and can transfer your money between 1-2 days.
What are Xoom's fees and exchange rates?
Xoom has two types of fees attached when transferring money:
Upfront transfer fee: usually $4.99 or less and applied only to certain currencies
Hidden exchange rate mark-up: between 1-3%
The hidden mark-up is the fee to be aware of when sending your money with Xoom.
A 1-3% markup with Xoom can raise your costs, especially if you're looking to transfer larger amounts or make more regular payments. There are other transfer providers that offer a mark up of <1%, such as Wise.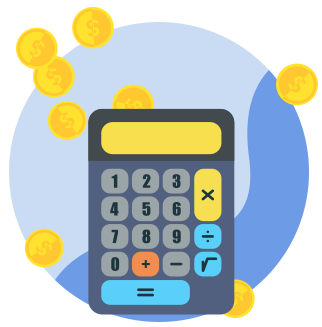 For example, if we compare sending $1,000 to Spain (USD-EUR), the difference lies in the fees and the exchange rate applied. Despite Wise having a percentage transaction fee for this currency route (which varies with each payment method), you still get more money because they have a better exchange rate i.e. no mark-up.
| | | | | |
| --- | --- | --- | --- | --- |
| | Amount | Transaction fee | Exchange rate | Total |
| Xoom | $1000 | n/a | 0.8292 | €829.20 |
| Wise (formerly known as TransferWise) | $1000 | $10.86* | 0.839400 | €830.28 |
*This fee reflects a wire transfer. Fees will differ for debit card and credit card.
Xoom prides itself on two things: its speedy delivery of funds and its easy way to do it
Since the speed of the transfer depends on Xoom's partnerships with retailers and banks, Xoom says it can transfer anywhere between a matter of minutes and up to 2 days although typically, it sends money within the same day.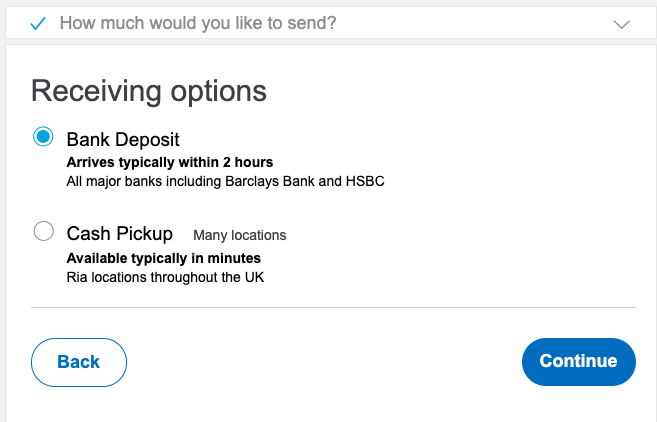 Xoom works by sending money to your destination as quickly as possible through its partnerships with banks and retailers across the world.
You simply sign up and organise your money transfer, including details such as location, payment and delivery method and how much you want to transfer.
Xoom will verify your account and then take care of the rest, sending your money where it needs to be.
How to transfer money with Xoom
Xoom is designed to be easy and quick for its customers. Once you've set up your account with Xoom, it's pretty easy to navigate your way around. We show you step-by-step how to send money below:
Step 1 - Use you Xoom log in to sign into your Xoom account
Step 2 - You will come to the home screen where you can choose the country you wish to send money to.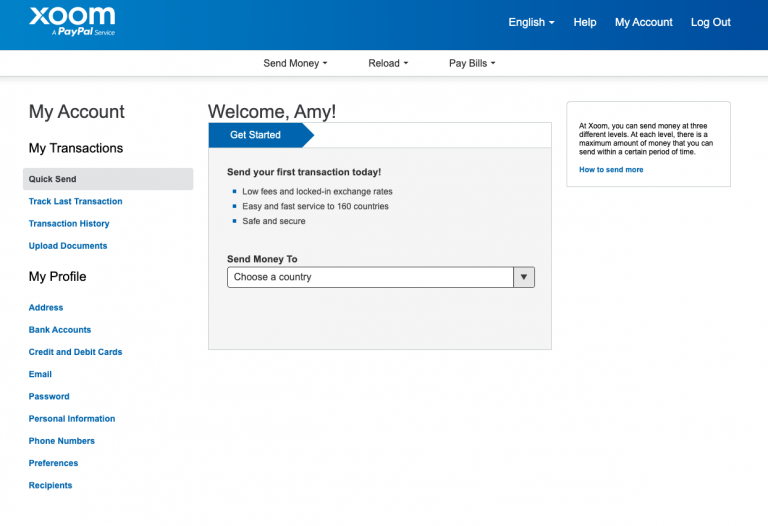 Step 3 - Enter the amount you wish to send. Look at the fees closely on the side of the screen. You will see a transaction fee plus the exchange rate which includes an applied mark-up by Xoom.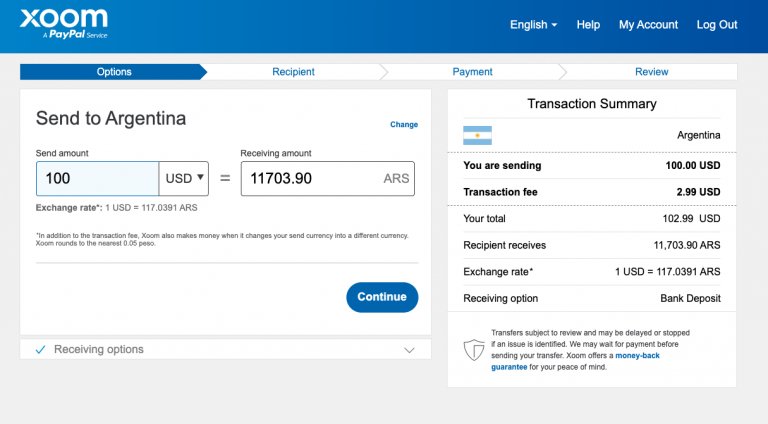 Step 4 - Click Continue and, if available, choose your preferred method for your recipient to receive your money. Most countries offer both a bank transfer or cash pickup service, but depending on where you want to send money to, you simply choose which option suits best.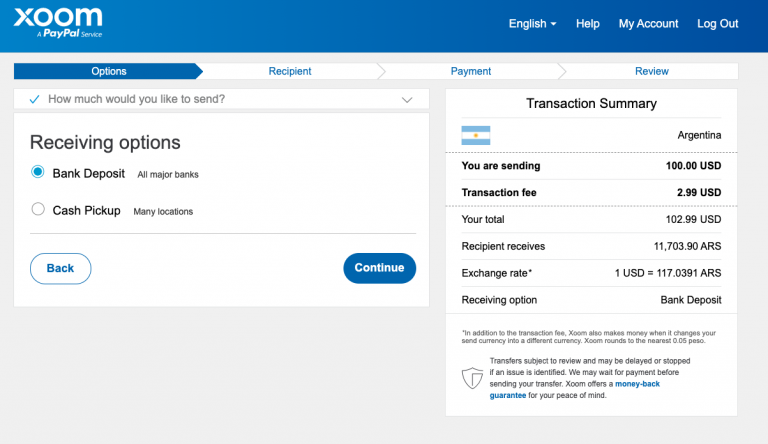 Note: If you choose cash-pickup, you will need to know the exact location as Xoom will need to know where to send your money provided one of their partners operates within the area. Xoom has a large number of pick-up locations (960 in Argentina alone), so it's important you choose the correct place.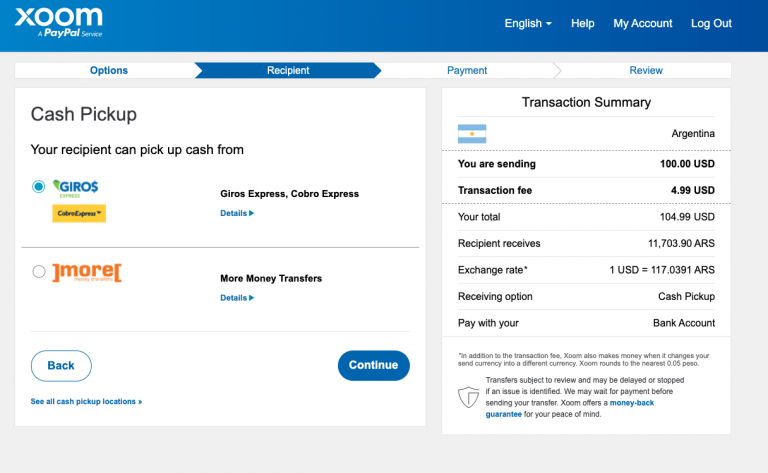 Step 5 - Enter your recipient's details and provide an ID for them to be verified. This is usually a form of ID specific to the country e.g. DNI for Argentina or you can supply a passport.
Step 6 - Choose your payment method and review the details.
Step 7 - Confirm and send.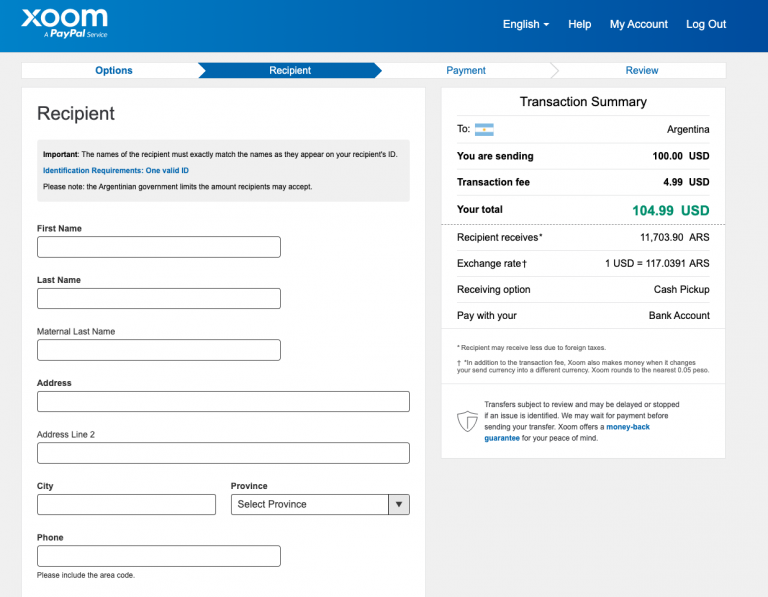 How to receive money with Xoom
If you are on the receiving end of a Xoom transfer, then it should be pretty simple. First, be aware that Xoom will require you to upload a form of ID for you to access your funds, even if the transfer has already been made.
Xoom may also require further documentation if it is requested by the country's regulations. For example in Jamaica, you will be required to drop off a completed deposit authorization form along with your recipient's form of ID.
Once the recipient's ID is verified, funds should appear shortly after or available for you to pickup.
If you are in need of a cash pickup, then your sender will need to choose the specific location and you simply pick it up from there. The funds are usually available within minutes.
For more information on transfer locations, click here.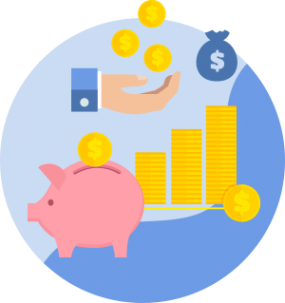 What information you need to send money with Xoom
With millions of customers globally, all PayPal customers can use the Xoom service easily and quickly through their PayPal account. There is no need to sign up, you simply log in with your PayPal account username and password.
For those who don't have a PayPal account, you can choose to sign up for Xoom separately using the Sign Up option.
However, regardless of if you are a new or existing PayPal, you will be required to upload documents to verify your identity and your recipient's when you use Xoom. These can be requested for a variety of reasons, such as:
If you're using Xoom for the first time
If you've increased your spending limit (you want to send larger transactions)
If you've requested any changes to your account
If Xoom suspect identity fraud
When ID verification is requested of you, you will need to upload at least 3 of the below documents:
Examples of accepted identification
Passport with photo
Driver's License with photo
State ID
Immigration ID or Residence Permit
U.S. Military ID
Examples of address documents
Driver's License
State ID
Bank or credit card statements
Gas or electricity bills
US government documents

Make sure your id is valid, recent and not expired

Make sure it shows your full name, your current address and date of birth

Provide clear, bright images for all documentation uploaded to Xoom
ID verification if you're receiving money with Xoom
When ID verification is requested for your recipient, your recipient will need to supply one of the following:
Government issued ID
Passport
See more about what documents Xoom needs from you here.
How you can pay for your transfer
Xoom offers several payment methods that let you fund your overseas transfer: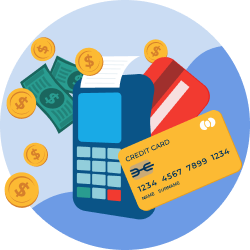 Bank transfer to a Xoom account
A debit card linked to your bank account
A credit card
You can pay by most types of debit or credit card, including Mastercard and Visa.
If you make a card payment via credit card, your provider may charge your card as a "cash advance." This can mean higher interest rates, and could also result in you starting to pay interest on the amount immediately. Check with your card provider to see if that's likely to happen to you.
Xoom transfer limits are based on:
Where you live
Your delivery method (how the funds are received)
Partner limits (Xoom's partnerships with retailers and banks will determine where and how fast your money can go)
Xoom has also categorised its money transfer services into 3 separate levels, each with its own transfer limits that apply to each country.
For digital transfers from the US:
| | | | |
| --- | --- | --- | --- |
| | 24-hour limit | 30-day limit | 180-day limit |
| Level 1 | $2,999 | $6,000 | $9,999 |
| Level 2 | $10,000 | $20,000 | $30,000 |
| Level 3 | $50,000 | $60,000 | $100,000 |
For cash pickups from the US:
| | | | |
| --- | --- | --- | --- |
| | 24-hour limit | 30-day limit | 180-day limit |
| Level 1 | $2,999 | $6,000 | $9,999 |
| Level 2 | $10,000 | $20,000 | $30,000 |
| Level 3 | $10,000 | $20,000 | $50,000 |
For more information, click here.
Xoom Mobile Phone App Review
Xoom has a high average rating for its app across both iOS (4.7 out of 5 stars) and Google Play (4 out of 5 stars).
That being said, the reviews don't all reflect the app and it's ease of use, but instead of Xoom as a whole. As a result, there are mixed reviews left that range from 1 to 5 stars.
Some key positives:
The speed of transferring (this is also a key complaint for some people, too)
Works well for people who live in countries unsupported by a lot of other transfer services
Some key complaints:
Customer service. The majority of complaints say there is no easy way to contact them and those that are struggling wait a long time for an answer or receive insufficient help.
Identity verification documents and the process attached. Be aware that a lot of people complain about completing their transaction and the money being 'held' with Xoom until further ID is verified. Be sure this is all complete and approved before you transfer your money.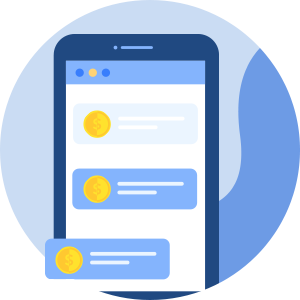 Customer reviews and support
TrustPilot customer reviews for Xoom
Xoom gets a 4.7 out of 5 star review on TrustPilot, with over 20,000 reviews.
Although the majority of people contributing to this average score haven't left a written review, it's worth noting that those left on TrustPilot all reflect significantly bad experiences.
These complaints range from poor customer service to unclear messaging about what Xoom needs from its customers. It also repeats a few reviews about deducting the money from people's bank accounts and holding the money when the transaction can't be processed.
Of course, these reviews don't reflect Xoom as a whole and their 4.7/5 star rating is very high and should be considered when choosing if Xoom is right for you.
If you want to have a further look, click here.
Xoom customer care support
8am-5pm all timezones (open times vary for Spanish and French speaking support)
Toll free: (877) 815-1531 / +1 (415) 395-4225
No live chat support available
Email/Contact form: https://help.xoom.com/s/contactsupport
Available in: English, Spanish, French, German, Italian, Arabic, Vietnamese & Chinese
Your currency knowledge centre
How to Easily Receive Money from Overseas
There are 3 main ways most people receive money from overseas. Find out the most common fees, exchange rates and money traps to avoid.
The Absolute Best 6 Money Transfer Services
Finding the best money transfer services in the US can be challenging. We reviewed over 30 banks and online money transfer companies to give your our list of the best service to send money overseas.
International Bank Wires: Your Best Options in 2019 Compared
Wire transfers let you send thousands of dollars, to almost any other bank account in the world. There's just one catch. Transfers through your bank are expensive—really expensive.