Find the best way to send money from the UK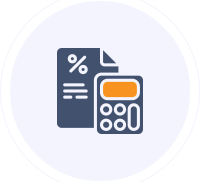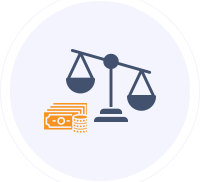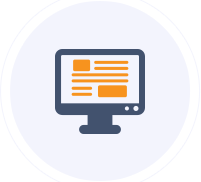 2020 International Money Transfer Services
Like anyone from the UK, you want to make an international money transfer without spending all your hard-earned money on ridiculous fees. Well, we've got some good news... and some bad news. First, the bad news.
A World Bank report suggests we're amongst some of the more expensive countries to send money overseas from. It costs about 20 percent more to transfer money from the UK than it is to make a similar transaction from the US. And most of the time you're charged hidden fees that you don't know are there.
Now the good news. Just a couple of minutes of extra work can save you money and you'll know what your total transfer fees are. Even better, we make it really easy.
The best way to transfer money abroad is online, with a money transfer service
How do we know this? After comparing over 20 banks and money transfer providers, Exiap found online money transfer services are consistently cheaper than banks for two reasons:
Lower transaction fees (sometimes fee free transactions)
Better exchange rates
Sending money abroad with an online money transfer specialist is also often the quickest way to do it. It's as easy (and sometimes even easier) than going through your bank especially after you've set up your account.
Find the cheapest service
You can either go to each website and check every company's transfer exchange rate and fees or use our comparison table.
What are the cheapest international money transfer services?
We share our top 5 cheap international money transfer services with you below.
Best online exchange rates
Wise (formerly known as TransferWise) are great if you want a fast, hassle-free, low cost way to send money overseas.
Wise offers you the best foreign exchange rates — identical to the interbank market rate that you see on Google. They then charge a small, percentage-based service fee.
They're ideal for expats, sending money back home or receiving money from overseas. They offer a quick, easy to use online service and mobile app, perfect for sorting out your international money transfers instantly.
Create and send a money transfer in fewer than 5 minutes
They offer the best exchange rates available
Service charge is low, fees and pricing are transparent and easy to understand
They're loved by customers, scoring 4.6/5 TrustScore on Trustpilot
There's no minimum transfer size
Can't pay for your transfer via cash or cheque
Customer support has improved, but is still limited mostly to email or website
If you're transferring more than £25,000, their service charge can make them less competitive than other providers
They don't support all global currencies
Fee free for larger transfers
Currencies Direct is our preferred option for larger transfers.
They don't charge a fee for sending money. Instead, they offer you a slightly worse exchange rate than the interbank rate. It's still better than the rates banks charge.
Their high quality customer service and access to quality information means Currencies Direct is a strong contender for larger transfers.
No fees for money transfers and excellent exchange rates for larger amounts
Comprehensive website online with a wide variety of services to help with your transfer
Easy to get in touch with account managers for exceptional help
They're loved by customers, scoring 4.8 out of five on Trustpilot
You can't pay for your transfer using cash or a cheque
Not competitive for sending smaller amounts less than £1,000
Maximum amount for online transfers is £25,000
They don't support all global currencies
Best customer service for money transfer
TorFX have the best customer service in the business, hands down. If you need someone to talk you through your currency exchange, they're the perfect choice.
We know sending money abroad can be daunting, and so does TorFX. That's why they've invested in a superb customer service experience.
You get a personalised account manager who talks you through every aspect of your transfer — the rates you'll get, how to pay, how long until the recipient gets their money and more. If you want helpful advice for your international money transfer, TorFX are hard to beat.
Dedicated account manager and customer service team
Simple website, you can get a quote in a few moments
Good exchange rates to Australia (AUD), New Zealand (NZD), South Africa (ZAR) and Europe (EUR)
Best for overseas transfers of £1,000 or more, with no transfer fees
They're not as competitive if you're sending less than £1,000
You can only pay by bank transfer from an account in your name
Although getting a quote is easy, the rest of their website can be awkward to use
Minimum transfer amount of £100, but for regular payments its £500
You can't pay for your transfer using cash, credit card or a cheque
Best for business transfers
After 20 years, OFX is one of the oldest money transfer companies and they have the expertise to go with it. Originally known as UKForex, but now back to OFX under a global brand name, they are known to be good at reducing the cost of international payments for small to medium size businesses in the UK.
They do transfers from over 190 countries in more than 55 currencies, but are especially good for sending money between the UK and Australia. OFX make money from adding a margin to their currency exchange rates.
Integration with Xero
Lock in exchange rates using a forward exchange contract
Better exchange rates for larger amounts
OFX Global Currency Account for online sellers
Dedicated customer service agents 24/7
They're not as competitive if you're sending less than £1,000
Minimum transfer amount of £250
You can't pay for your transfer using cash, credit card or a cheque
Foreign currency account limited to online sellers
Best bank for international transfers
CitiBank charge the best foreign exchange rates if you want to make a transfer through a bank.
We don't typically recommend banks for international transfers as they always charge more than money transfer services. Despite this, we have to admit that making a transfer through a bank can be convenient. If you'd like to exchange currency with a bank, then CitiBank is your best choice.
Although their fixed fee (£10) for a transfer is higher than many competitors, they offer much better exchange rates than other banks. This means that as long as you're transferring a decent amount (more than around £1,000), your money will go further than with most other high street banks. We'd still suggest you compare it with other money transfer services though, so you can save more money.
It's easy to send money internationally to another bank account or to Citibank accounts
CitiBank offers competitive exchange rates, compared to other bank
CitiBank charges a relatively high, fixed fee of £10 for most international money transfers
Transfers can take up to five days for processing and receipt
What is an international money transfer?
This is the way you transfer money from your bank account in the UK to an account held by someone you know in another country overseas. International money transfers are popular for both large one-off payments and small frequent remittance amounts.
Learn more about how to make an international money transfer or how to track your transfer.
Are there minimum and maximum limits?
Yes. These limits will vary depending on how much you wish to transfer, the countries you send money to, and what method of transfer you are using (be it a bank deposit, mobile payment, or cash pick-up).
For instance, OFX have a US$250 minimum transfer amount. In comparison, Wise (formerly known as TransferWise) have no minimum transfer amount, but a maximum transfer amount of US$10,000. Meanwhile, WorldRemit have a send amount per transaction of just US$5,000 for international wire transfers.
How do I safely transfer currency internationally?
If you want to keep your funds secure when you transfer large sums of money overseas, you have a few options. All the specialist providers we compare adhere to the strongest security standards and are fully regulated. They also strictly follow local and international laws to best service their customers.
Bank transfer — you can send directly between your bank and a bank in another country, but you will pay high fees
Peer-to-peer transfer services — companies like Wise and PayPal match you with people buying or selling the currency you want to exchange with
Why do international transfer fees vary?
Different companies charge you different fees. When you send money abroad using your bank or international money transfer company, you could be charged fees in several ways:
They may offer a slightly worse currency exchange rate, also known as the exchange rate markup.
They may charge a fixed fee.
They may charge a commission or service charge, also known as a percentage-based fee.
If you're sending money to someone else's bank account, their bank may also charge processing fees.
Find out how much it really costs to transfer money internationally, and get the best exchange rates.
Your currency knowledge centre
How to Send Money Abroad: Fee-free from the UK
Sending money abroad from your UK bank account is simple and cheap once you know how to do it, but you might be short on time to figure it out.
Best Ways to Transfer a Large Amount of Money Internationally
Trying to work out all the costs when you make large money transfer from the UK can be difficult. Find out the best way to transfer large amounts abroad.
Make a Money Transfer Online to the United Kingdom in a Jiffy
Need to bring money back home to the UK? We can help you understand how to make a money transfer to the UK with confidence, ease and at the lowest cost.