The Best Places to Buy Canadian Dollars in the USA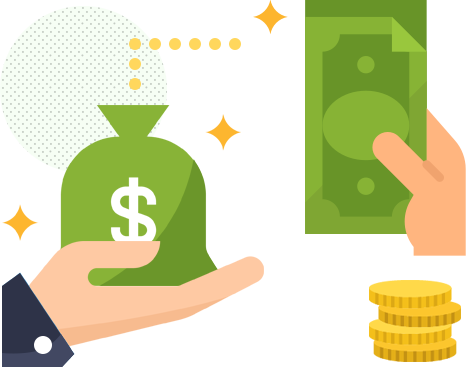 How to buy Canadian Dollars online, at a bank or on the move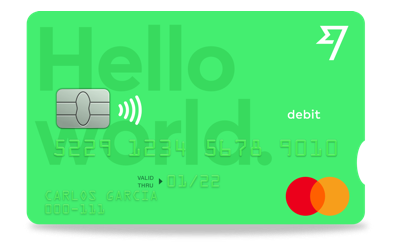 Canadian dollar travel money card
Travel money cards are a safe and convenient way to spend in Canadian dollars (CAD) - and if you pick the right one they could help you save on currency conversion, too. Top up your card balance in dollars and convert those US dollars to Canadian dollars to spend in stores and restaurants, or withdraw cash from ATMs when you need it. Easy.
Wise debit card
The Wise travel money card is likely to get you a better Canadian dollar exchange rate and lower fees compared to your bank. Spending on the card will use the local currency if you have it in your Wise account - no matter where in the world you are. And if not, the card can simply auto-convert your money at the real rate, for a small fee.
You can also withdraw Canadian dollars from an ATM whenever you need them - giving you the safety of spending with a card, and the convenience of cash.
It's free to open a Wise account, with a one time fee of 9 USD for the Wise debit card. Converting USD to CAD costs just 0.44% with Wise - making this by far one of the cheapest ways to get your hands on travel money for Canada.

Online
Often this is the best way to buy Canadian dollars (CAD). It is faster and cheaper buy your Canadian dollars online. The USD to CAD exchange rate is better online and give you more Canadian dollars for your US dollars. You can reserve your order, pick it up in a store or even have it delivered to your door.
Currency Exchange International (CXI)
Currency Exchange International specialises in providing foreign currency exchange at great rates with superior customer service. CXI owns and operates more than 30 branch locations across the United States and offers online foreign currency ordering through its website.
Buying Canadian dollars online for home delivery is easy with CXI. Select from more than 90 foreign currencies and receive it as soon as next day. Available in most areas.

Bank
You can buy Canadian dollars with dollars at major banks like Wells Fargo and Bank of America. You will need to be a bank customer already and can order it online easily.
Banks do offer a wide range of currencies that you can buy but make sure you spend your foreign currency overseas because you might not be able to convert it back to dollars when you get back home.
In some cases, you can choose to receive your order in small, large or mixed denominations but it is subject to availability.
Currency exchange services offered by the bank might not offer the best CAD to USD rates but they are convenient, particularly if you are an existing customer.
When you buy Canadian dollars from the bank you can pay with credit card, cash or from one of your bank accounts.
Foreign Currency Exchange
Money changers can be the cheapest way to buy Canadian dollars. The problem is, it can be a hard to find them outside of the city and they regularly run out of less common currencies.
Often the exchange rates are on a board facing the front of the shop, so finding the USD to CAD rate is easy. Ask what transaction fees they charge for the foreign exchange and if it cost more to pay with credit cards.
Money Tips
The exchange rates are better in major cities. So it can be worth going there if you're exchanging more than $2,000
Always ask for a better exchange rate. We've found you can often get a better deal just by asking, particularly if you're buying more than $1000

Airport
Yes, you can buy currency at the airport. But that doesn't mean you should. While it's convenient, it's also very expensive. You will receive less CAD for your USD at the airport.
Most airport currency exchange services accept cash and credit cards.
Money Tips
Ordering Canadian dollars online and picking it up at the airport is much cheaper than buying it in person
If you've run out of time before your trip, it's might be better to buy your currency when you get to Canada, or use your cards instead
Want to find the best time to buy?
Simply use our free email alerts to track the CAD rate daily. Or set the rate you want and we'll email you when it's time to buy your Canadian dollars.