How does PayPal Work? A Full Review - 2023
As well as shopping securely online, you can send money easily to friends and family using PayPal, with just a phone number or email address.
This guide runs through how PayPal works, particularly when you need to send money to someone overseas.
We'll cover pros and cons of using PayPal for international payments, as well as some good alternative providers to consider.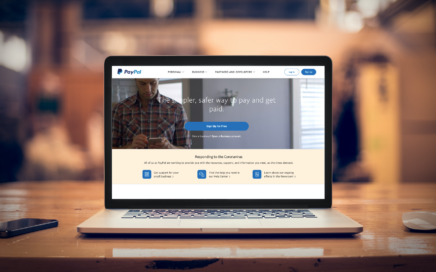 How to send money internationally with PayPal?
Making a payment with PayPal is easy. It's worth noting that PayPal also owns Xoom, which is an international payment provider. For personal payments in different currencies, PayPal advises users to check out Xoom - although it is also possible to make your international transfer directly through PayPal. If you're looking for a different provider for your international money transfer, check out some other alternatives for foreign payments here.
Here's how to send money with PayPal:
If you prefer to use the PayPal app to send money from your phone, here's what you need to do:
Open the PayPal app

Click the Send button you'll see towards the bottom of the screen

Add either the recipient's name, their PayPal username, email address or phone number

Confirm the amount and currency you want to send

Enter a note so your recipient recognizes the payment and tap

Next

Confirm if the payment is a personal payment to friends and family, or a business payment for goods or services

Select how you want to pay and tap

Next

Confirm the details are all ok, tap

Send

and you're done
You can also send money with PayPal from your computer following a similar process:
Log into your PayPal account 

Select

Send & Request

which you'll find  at the top of the page

Add your recipient's details - their name, PayPal username, email or phone number 

Confirm the amount you want to send and choose the currency

Add a note to your recipient and click

Continue

Confirm if it's a personal or business payment by clicking either

Paying for an item or service

or

Sending to a friend

Choose how you want to pay

Check everything, click Send Payment Now

, and your money is on the way

PayPal Pros and Cons
Pros:
Convenient payments with a trusted global provider

Your recipient can spend their balance online through PayPal or withdraw to their bank account 

Make payments without needing your recipient's bank account and routing information
Cons:
PayPal international fees and currency conversion charges are high compared to some other services 

Recipient will need to have or open a PayPal account to access their funds 

No other payment delivery methods are available 

Is PayPal safe?
Paying someone with PayPal doesn't require you to hand over any sensitive financial information. You won't need to share a bank account or card number for example, which can protect your privacy.
PayPal also offers buyer protections if you're shopping online. If something goes wrong, PayPal can help you resolve the issue.

Does PayPal charge to send money?
There are no fees within the U.S. to send money to friends or family when you use only your PayPal balance or bank account.
PayPal does charge to send money abroad and when there's a currency conversion implied. For a more detailed breakdown of the fees PayPal charge, read below.
PayPal international fees
While many of PayPal's core services are fee free, there are costs to consider when you use PayPal for international transactions. You'll usually have to pay an international payment fee, and if there's any currency conversion involved, there will also be a currency conversion charge. Let's cover each of these PayPal costs in turn: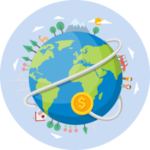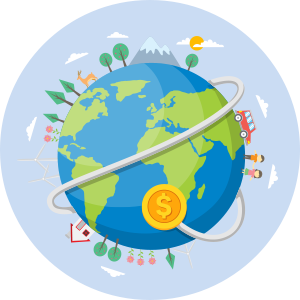 PayPal currency conversion fee
How to avoid PayPal fees?
You can avoid PayPal international fees by using one of the alternative services to PayPal. If you want to spend a PayPal balance you can withdraw your money to your bank account and then use it to fund your payment with an alternative provider. This will usually net you the lowest possible fees.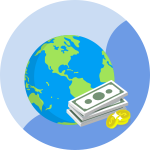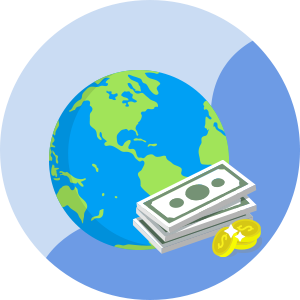 What are the PayPal fees for receiving money?
There is no fee to receive money, as long as no currency conversion is involved. If currency conversion is required, the conversion fees outlined above will apply.
PayPal is a big player in everything e-commerce, and it's also easy to use your account to send quick payments to friends, family and businesses. Many of PayPal's main features are free - but it is important to check the costs of any service before you use it. International transactions which involve currency conversion in particular can include a range of fees you'll want to know about in advance.
Use this guide as a reference to understand the basics about PayPal international fees, and compare the costs against some of the alternatives to PayPal available, to make sure you get a good deal.
Sending money abroad? Compare exchange rates and fees