4 Cheaper Ways to Transfer Money from the United States to Greece
How to avoid high fees and bad exchange rates.
Whether you're sending money to Greece for the first time, or if you're doing it frequently - it pays to know the cheaper options.
At The Currency Shop we help you compare money transfer providers to find the best exchange rates and lowest fees right now. Leaving you more time and energy to conquer the world.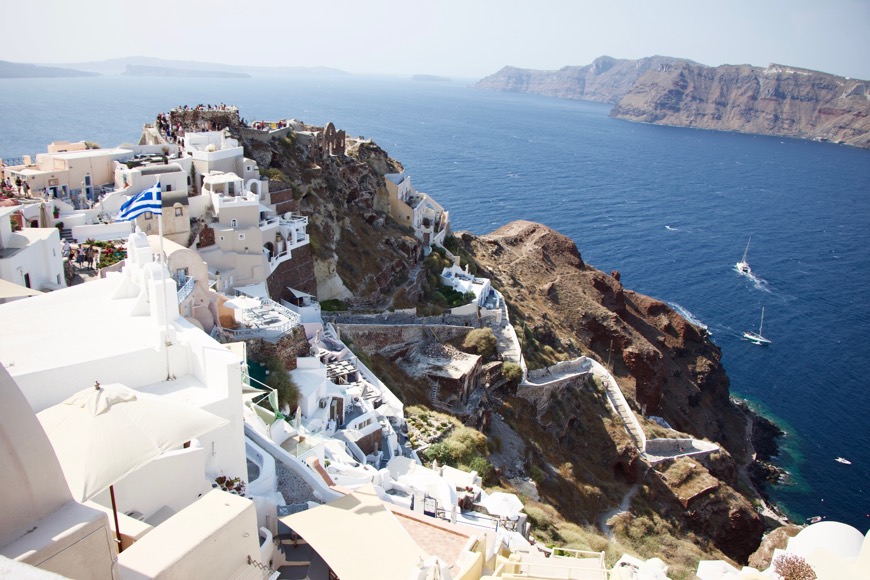 Compare the Best Money Transfer Rates to Greece from the United States
How to send money from the United States to Greece using a money transfer provider
So, what is the best way to transfer money to Greece?
The best way to send money to Greece can depend on your goal. Choose from the options below or compare exchange rates to find the best deals.
Transferring a large sum of money
If you're sending a large amount of money between the United States and Greece, the most important things to consider are:
1. The safety and security of your money
2. The exchange rate being offered
3. Any extra fees
When transferring a large amount of money, consider using TorFX.
Why?

TorFX specialise in making transfers of higher amounts. A big reason why we like them for making large transfers, is that they provide a personal account manager for every customer. Having someone to talk to is particularly important when sending a large amount of money.
They also offer much better rates for large transfers and don't charge any fees. While their email and phone support is exceptional, their online platform is not the easiest to use. Which can be frustrating if you like doing everything online. Also, keep in mind that they may not be the cheapest option for smaller transfers.
Related Review: Learn more about TorFX here.
Pros
No transfer fees.
Highly competitive exchange rates.
Assigned account manager.
Range of transfer options.
Cons
Limited exotic currencies available.
Exchange rates on small transfers aren't great.
Website experience could be better.
Transfer money without a fee
Sometimes it feels like you get charged for everything.  Unfortunately, international money transfers are no different. American banks can charge you anywhere from $10 to $30 to transfer money overseas. But it's not all bad news. There are money transfer companies that let you do it without charging a fixed fee.
If you want to transfer money without a fee, consider using OFX.
Why?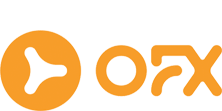 OFX normally charge a fee for smaller transfers, if you use The Currency Shop's link this will be waived. Meaning you only have to look at the exchange rate.
OFX is the largest Australian owned money transfer company. They have an easy to use website and access to 24 hour customer support if you need it when making your transfer.
Related Review: Learn more about OFX here.
Pros
Better exchange rates when compared to the banks.
Highly safe and secure transfers.
1 - 2 days transfer times for most countries.
Quick response time and good customer service.
Cons
Credit cards, cheques and cash are not accepted.
Have to sign up to get an accurate quote.
Can take a while to set up an account as they have very strict ID verification processes.
They are not licensed to provide financial advice.
How long does it take to send money to Greece?
Paypal and Western Union (cash pick-up) are the fastest options. The transfer can be done in minutes.
If you're sending the money to a bank account, it will take 1-2 days if you use a bank.
Or 2-3 days if you're using a money transfer company.
What information do I need to make a transfer?
To send money overseas, you'll need the following information of the bank account you're sending the money to:
Beneficiary or Recipient Details
The Account Name of your Recipient (person/business you're paying)
Their address
The SWIFT Code of their bank
Is it safe to use The Currency Shop to compare?
Yes. The Currency Shop holds an Australian Financial Services Licence (462269) and is a member of the Financial Ombudsman Service. We closely vet our providers and only partner with the largest, safest and most trusted money transfer companies in the world. That just makes sense.
How does The Currency Shop make money?
The Currency Shop does not charge you. Instead, we receive a referral fee from the banks and money transfer companies that we are partnered with. This does not affect the price you pay.
Your currency knowledge centre
Should you use OFX?
Find out here
This is our most recent and comprehensive look at OFX. Find out how it actually works, learn about their exchange rates and compare their fees.
XE Money Transfer
Our latest review
In our XE Money Transfers review, we have a look at the services they offer and lay out the reasons we do (and sometimes don't) like them.
TransferWise Review Including the Borderless Account
Our biggest, most comprehensive look at one of the most popular money transfer companies in the world. All the information you need to make the right decision.